Madden's 85th Opening Party, April 25-27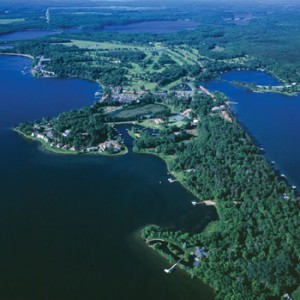 It's FINALLY HERE!!
It's time for the Madden's 85th Opening Party Weekend and we couldn't be more excited to celebrate this milestone with all of YOU! Join us April 25-27 at Minnesota's classic resort, as we rejoice in the beginning of another Minnesota vacation season and pay homage to our 1920s roots with a few fun themed-activities.
Better yet, while the rest of you were hibernating for the past six months, we've been making improvements all around the resort! Your experience at Madden's is now better than ever as we've renovated Wilson Bay, refaced the front of The Madden Inn & Golf Club, and even added new docks to the harbor, which means better access to Brainerd's beautiful Gull Lake.
No matter WHAT the weather brings us Minnesotans this April, you surely will NOT be disappointed with a weekend lineup that everyone in the family can enjoy. Whether you're dining at one of our restaurants, hitting the links for our Hickory Stick Golf Club Tournament, catching a dinner show and dancing, or simply just cozying up in The Spa, this Opening Party Weekend is one for the scrapbook!
Reserve now as rates start at just $85 per person, per night, in honor of our 85th anniversary! We look forward to seeing you soon!
Find the full agenda for the weekend here and don't forget to follow us on Facebook to catch all of the Madden's news in real-time!