Open Select Weekends January-February
Jan 9th 9AM-6PM | Jan 10th 9AM-5PM
Jan 23rd 9AM-6PM | Jan 24th 9AM-5PM
Feb 6th 9AM-6PM | Feb 7th 9AM-5PM
Feb 20th 9AM-6PM | Feb 21st 9AM-5PM
Send a message to [email protected] or call  218-855-5917  to book your appointments!
Become a member of our Spaaah Club to receive email updates on the latest specials!
---
Spa Specials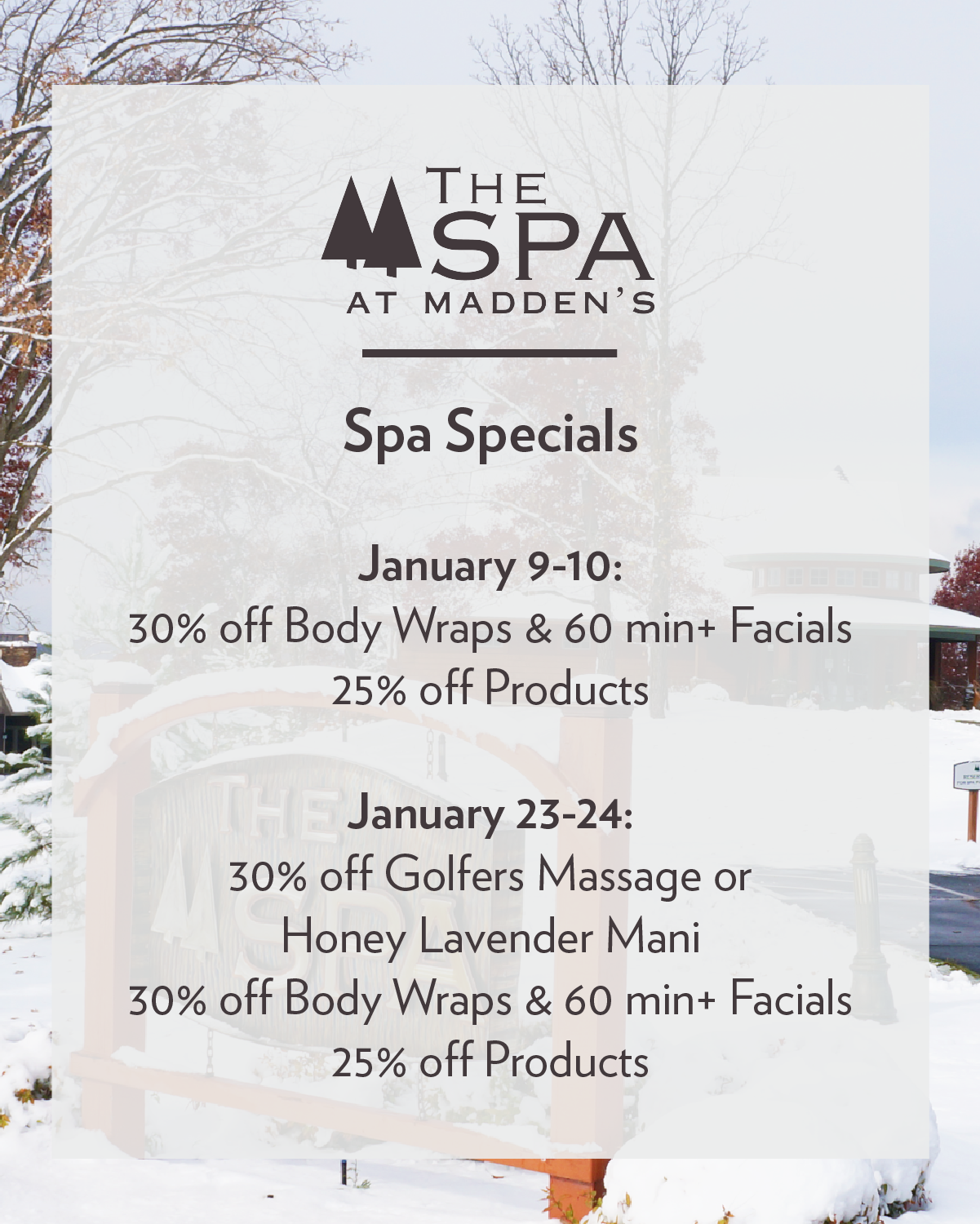 ---
Seasonal Services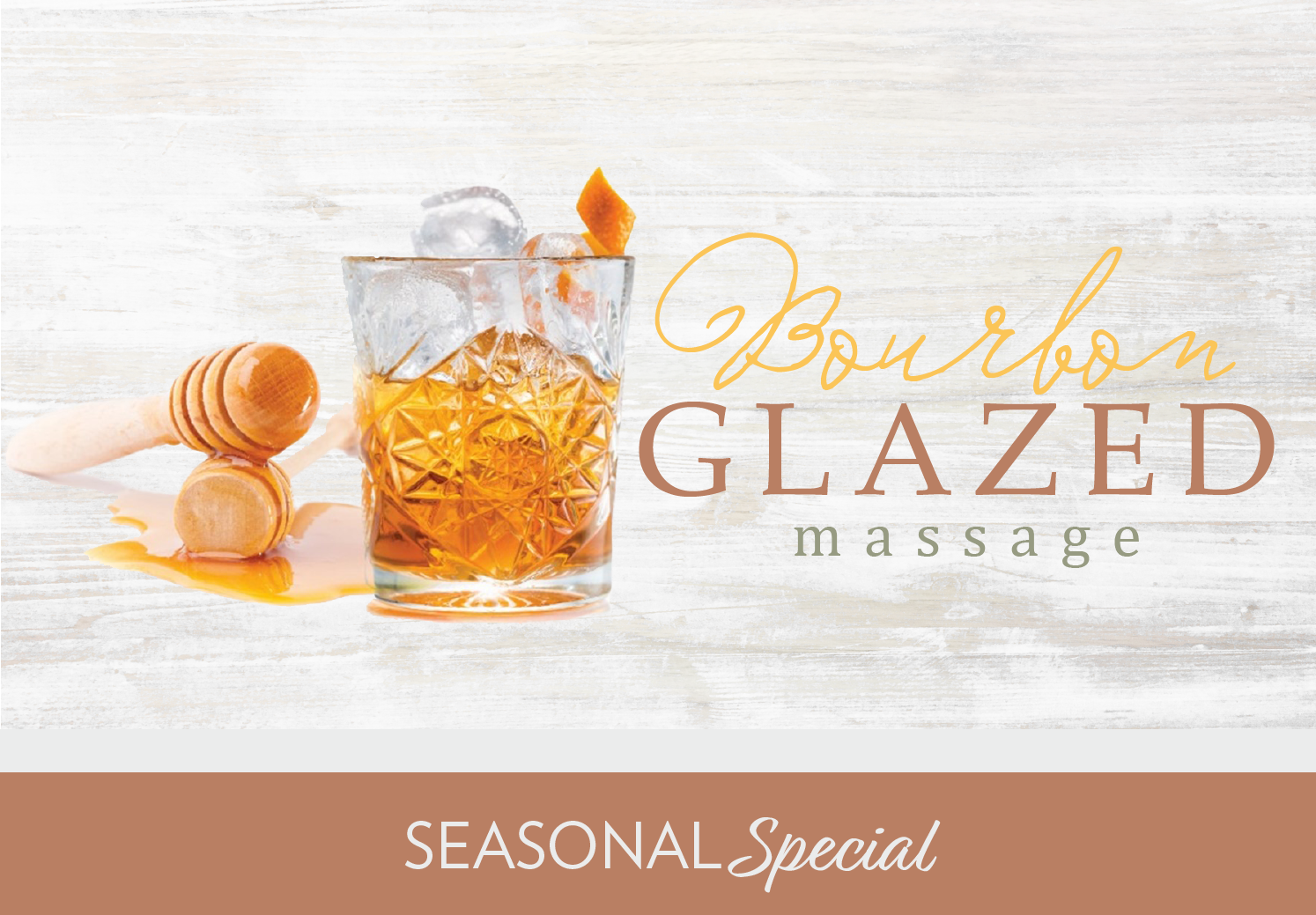 BOURBON GLAZED MASSAGE
Relaxation at last! A Vanilla Bourbon body oil, chock-full of omega fatty acids, gives respite to tired muscles and joints. Then, aloe vera and wildflower honey glaze caps off this rubdown for lasting nourishment.
(60 minute)
Sun-Wed $100
Thurs-Sat $110
---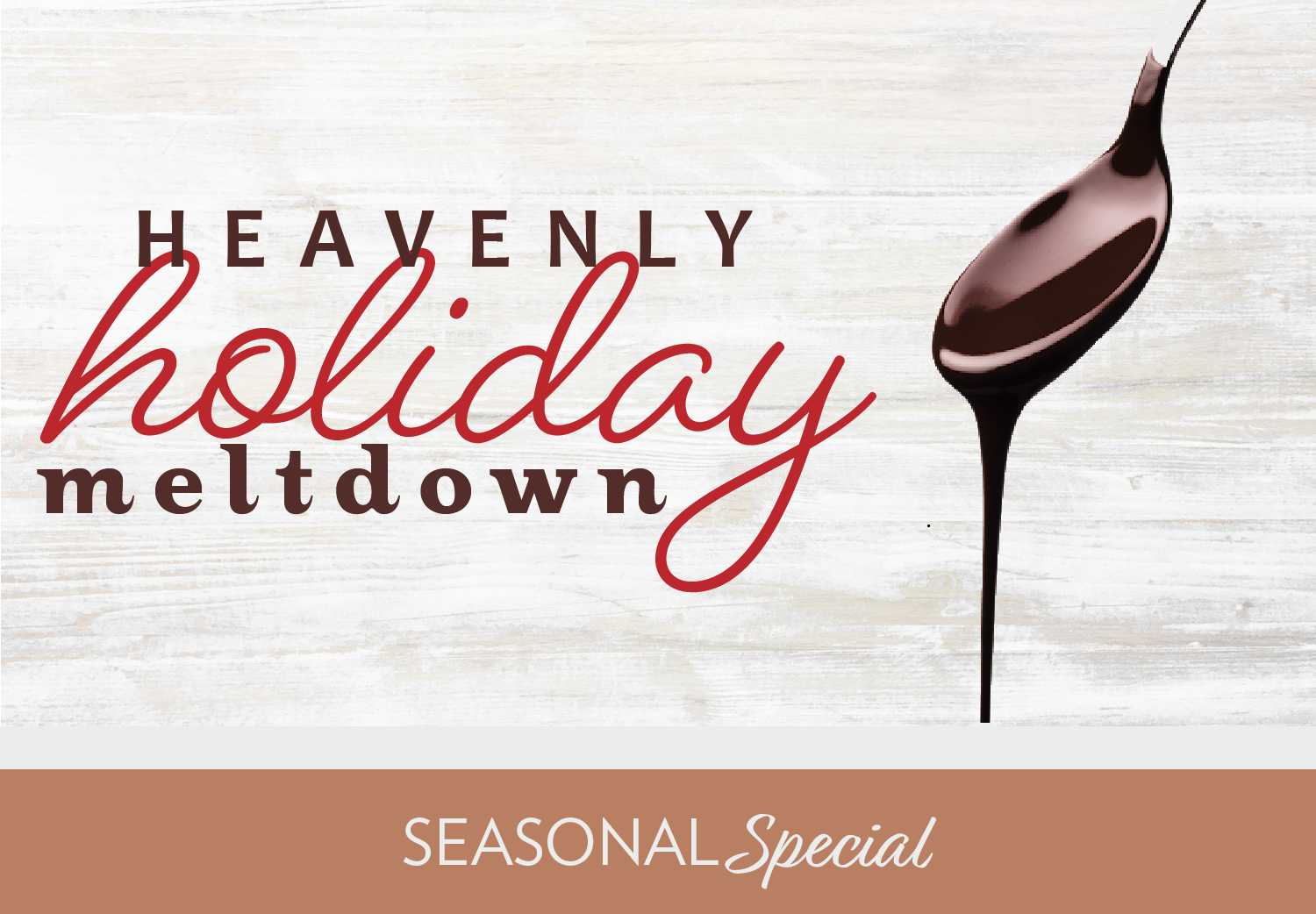 HEAVENLY HOLIDAY MELTDOWN BODY WRAP
Savor a peaceful holiday moment in total pleasure. Prep skin with a sweet cream scrub that polishes the festive day away. Take a deep breath – and hold – as a rich, dark chocolate softening mask is painted over you before you're cocooned in with a hot butter brulee whole milk wrap – skin is softened and moisturized. Finish with a warm Sweet Cream Body Milk massage. May the rest of your day be merry and bright. (60 minute)
Sun–Wed $100
Thurs-Sat $110
---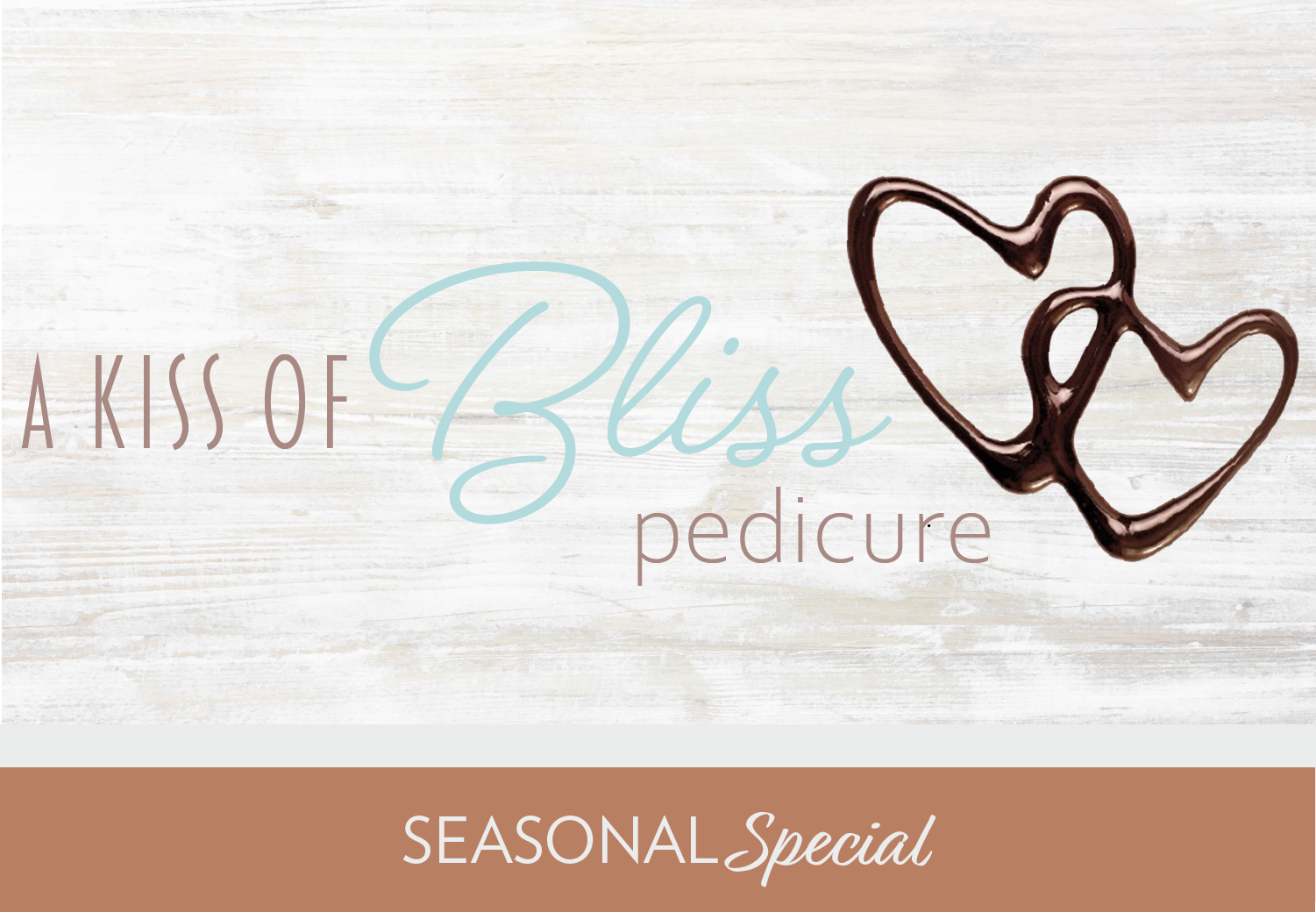 A KISS OF BLISS PEDICURE
Swoon into a spicy-sweet cinnamon soak as skin is nourished and warmed by grapeseed, olive fruit and orange peel oils. Then, an organic shea butter sugar scrub – you'll fall madly in love if you're not careful – transforms rough skin into baby-soft newness. You'll be painted in an antioxidant-packed CoQ10 cocoa treat – with a devilishly decadent chocolate softening mask. A white coconut and pineapple scented shea and cocoa butter massage finish leaves you in truly delightful relaxation bliss. (60 minute)
Sun-Wed $65
Thurs-Sat $75
---
GET UP & GLOW SUPER ANTIOXIDANT FIRMING FACIAL
Finally, the brilliant, beaming skin you've been waiting for! Enjoy a hydrating Green Tea Milk Wash and rejuvenating Vitamin Berry Tonic! After being cleansed and replenished, scrub down with an energizing caramel coffee sugar exfoliation – infused with caffeine and Arabica bean extract to jump start circulation, scrub away scaly skin, and leave you with a seriously smooth complexion. Next, a rich dark chocolate and CoQ10 enzyme mask leaves you with a smooth, hydrated complexion, which is followed by a second dose of replenishment with our aronia fruit and rose water tonic. Enjoy a thorough soak in Wine Down, a super antioxidant recovery serum loaded with resveratrol from Texas winery grapes and a smorgasbord of un-ripened fruits and vegetables that plump and feed your skin. A botanical milk and clinical peptide moisturizer are applied to your face, before your eyes are finally treated to a powerhouse deep wrinkle fighting serum that clinically earned its name – Crow Catcher. (30/60 minutes)
Sun- Wed $55/$95
Thurs-Sat $65/$105