Send a message to [email protected] or call  218-855-5917  to book your appointments!
Become a member of our Spaaah Club to receive email updates on the latest specials!
---
Spa Specials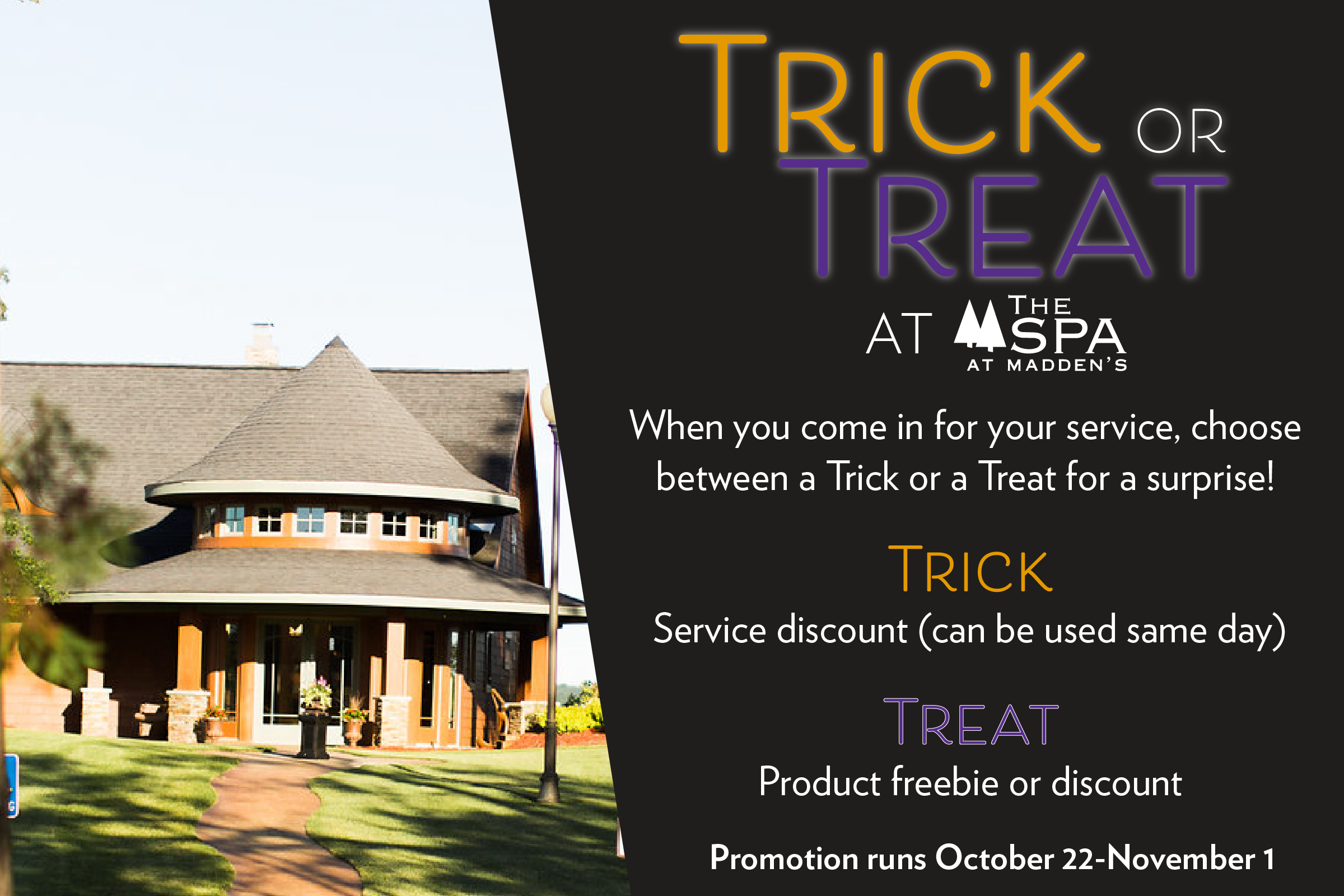 ---
Seasonal Services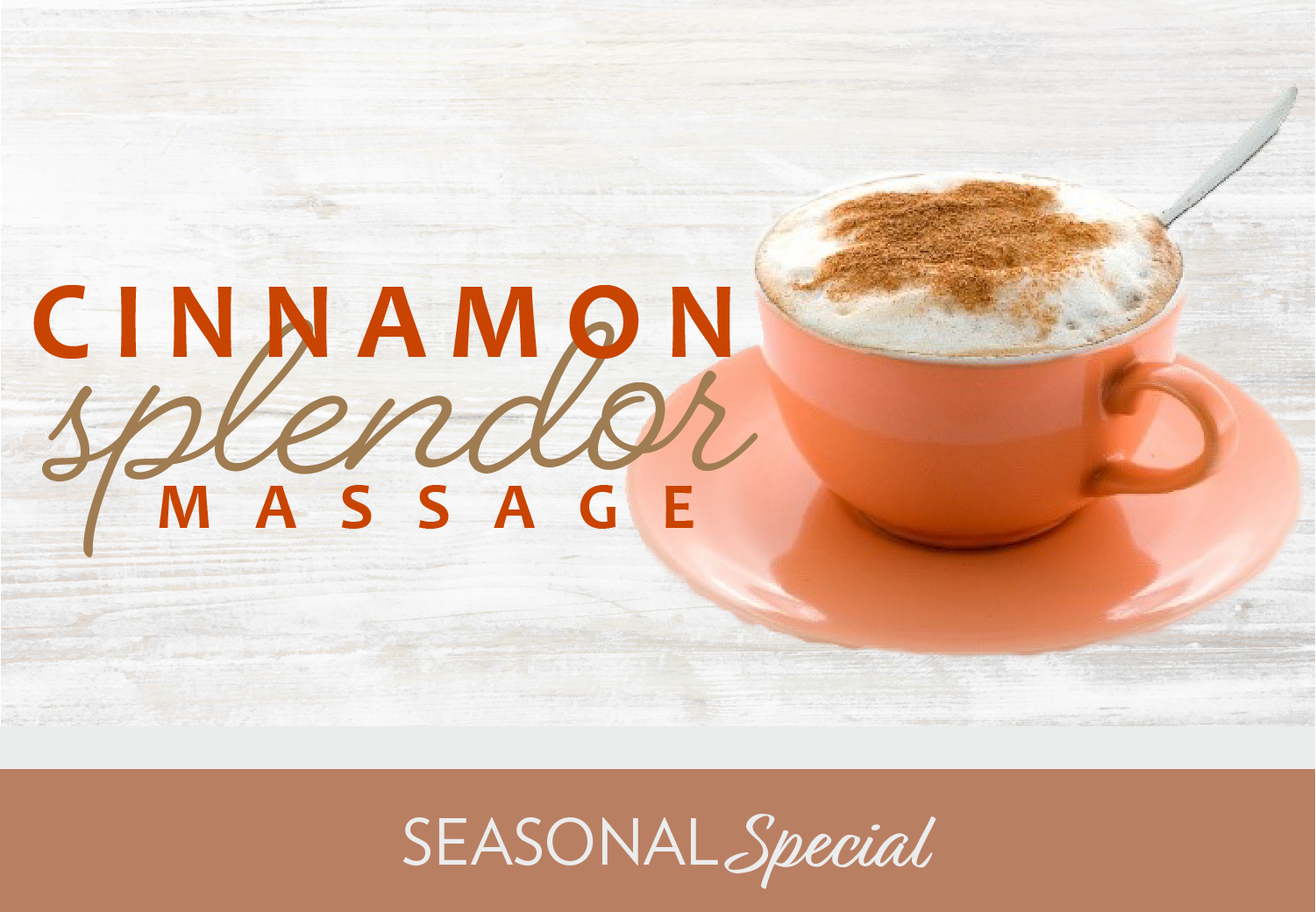 CINNAMON SPLENDOR MASSAGE
A hot brewed cider scent fills the room, as you're nestled in a bubbling brew wrap infused with vitamin E and sweet almond oil. Once unwrapped, enjoy a sultry-cinnamon twist massage with antioxidant-rich Red Hot Shandy body oil. It's a red-hot kneading that tantalizingly relaxing to the core. (60 minute)
Sun-Wed $100
Thurs-Sat $110
---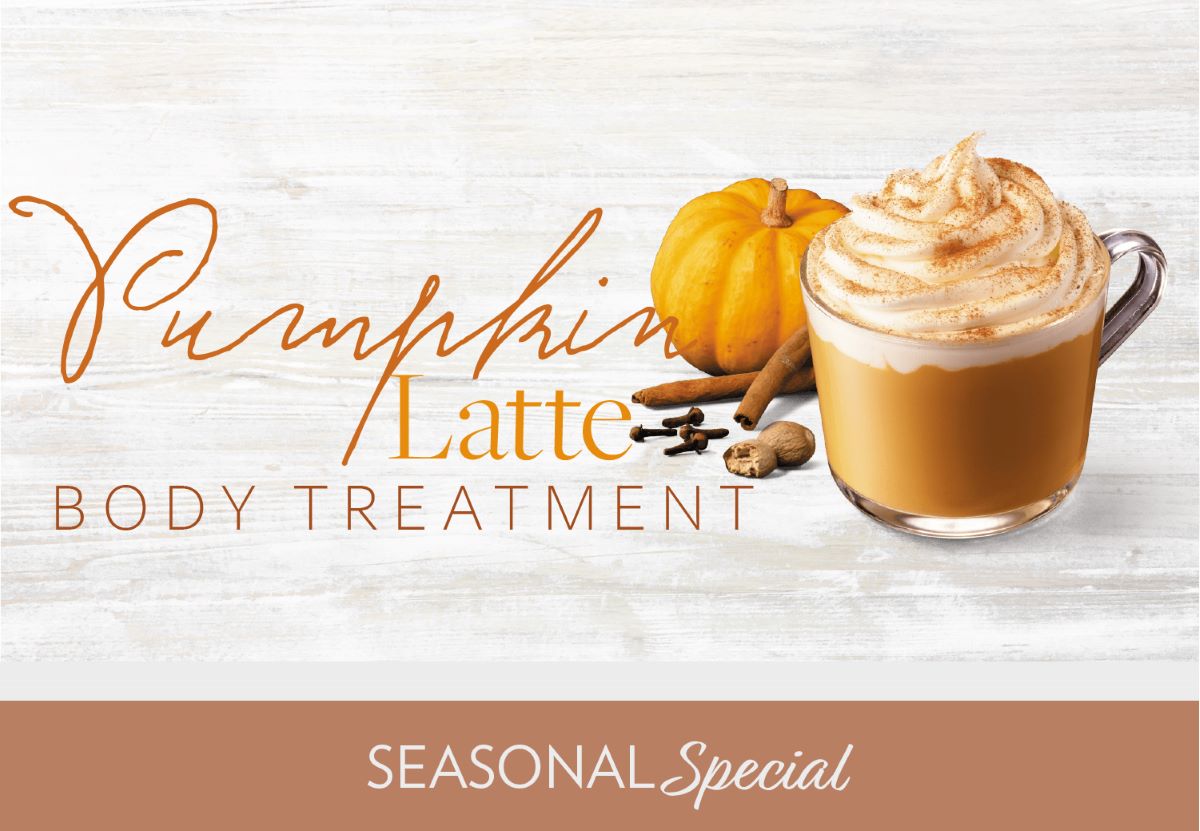 PUMPKIN LATTE BODY TREATMENT
A creamy Butter Brulee whole milk wrap begins to relax tired skin, followed by an invigorating caffeine-infused whipped caramel body polish to take away all your rough edges. A supercharged organic pumpkin puree mud mask deep cleans and tingles. Finish this treatment with a dollop of softness from velvety smooth Sweet Cream Body Milk Lotion! (60 minute)
Sun–Wed $100
Thurs-Sat $110
---
SPICED CIDER PUMPKIN PEDICURE
Bask in a hot, bubbling spiced-cider soak with vitamin E and sweet almond oil. After an invigorating whipped honey sea salt exfoliation, you'll be painted in a thick pumpkin puree mud mask that warms, tingles and oxygenates your skin — bringing a healthy glow. A sultry, sweet-cinnamon scented massage completes your scrumptious treatment.
(60 minute)
Sun-Wed $65
Thurs-Sat $75
---
SEABERRY ORANGE HEMP HYDRATION CBD FACIAL
This refreshing facial begins with a crisp cleanse made with soothing botanicals: calming cannabinoid-rich full spectrum hemp oil, FHF grown micro kale extract and green tea extract. A fizzy exfoliating buffing powder with mango butter and poppy seeds reveals new skin, which is then painted with a mud mask made with organic pumpkin puree. You might feel a tingle as this 'Splendid Dirt' works its magic to unclog pores and detoxify the most sluggish of complexions. Next, you'll receive a mega hydration boost as a powerhouse serum-in-oil delivers brightly awakened, luminous skin. It's infused with vitamins C & E, seaberry oil flush with rare Omega 7 & 9 fatty acids, and proprietary Hi-Bio™ fast absorbing, full spectrum hemp oil with cannabinoids and vital antioxidants that will replenish skin's texture & bounce. Finish this tantalizing treatment with a botanical milk hydrator, coupled with an under-eye serum to erase the look of crow's feet – revealing a new, simply radiant you. (60 minutes)
Sun- Wed $95
Thurs-Sat $105