Tuesday, September 18
Bring a friend and you both get 20% off two services
Wednesday, September 19
Perky Pumpkin Facial with free Sugar Lips add-on- only $85
Thursday, September 20
Free Glo-Minerals Lips and Lashes gift set with any 60-minute or longer facial
Friday, September 21
Free Collagen Eye add-on with any body wrap service
Sunday, September 23
Signature Facial or O2 Lift- only $100
---
Fall for Seasonal Specials

Perky Pumpkin Radiance Boosting Facial
Say goodbye to dull and dry complexions with this 5-course pumpkin facial! A creamy green tea and coconut milk wash cleans and hydrates your skin, and a clarifying Sand Your Ground, Arizona red mineral mud exfoliator, will smooth away dead skin and soothe with desert willow bark. You'll be painted in Splendid Dirt, an organic pumpkin puree nutrient mud mask that tingles as it purifies and shrinks the look of your pores. irritations and pigmentation are banished with Spotted Leaving, a peptide enhanced brightening serum. Next, you'll be pampered with Three Milk Ageless Moisturizer, a botanical milk blend with peptides that work to plump deep wrinkles. Finally, this perky pumpkin gets an eye lift–the Crow Cather– a clinically tested serum that makes crow's feet start running for the hills.
Sun-Wed- $90/ Thu-Sat- $100
---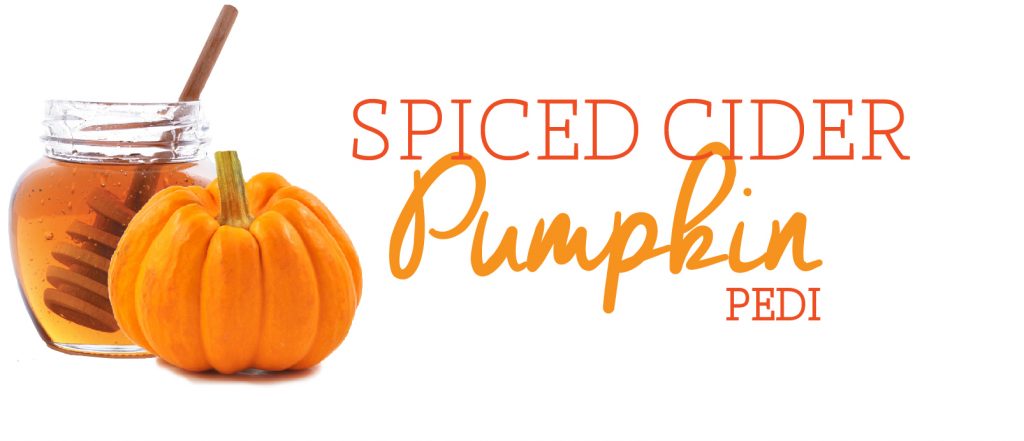 Spiced Cider Pumpkin Pedi
Bask in a hot, bubbling spiced-cider soak with Vitamin E and sweet almond oil. After an invigorating Whipped Honey sea salt exfoliation, you'll be painted in a thick pumpkin puree mud mask that warms, tingles, and oxygenates your skin, bringing a healthy glow. A sultry, sweet-cinnamon scented massage completes your scrumptious treatment.
Sun-Wed- $60/ Thu-Sat- $70
---

Sea Salt Honey Pumpkin Rub
A fine grain sea salt scrub deliciously scented with notes of honey, cinnamon, and nutmeg is custom blended with a thick, rich pumpkin mud puree to provide a thorough, even exfoliation as it helps to invigorate and detox skin. A glowing new you is revealed as you are gently massaged with an oil rich in Sandalwood and Amurense Bark extracts, giving skin a non-greasy, but glistening appearance that takes away the appearance of dryness and wrinkles.
Sun-Wed- $95/ Thu- Sat- $105
---
Pumpkin Package
Book all three seasonal services
Sun-Wed- $230/ Thu-Say- $260
---
Call 218-855-5917 to reserve your spa appointments.