Send a message to [email protected] or call  218-855-5917  to book your appointments!
Become a member of our Spaaah Club to receive email updates on the latest specials!
---
Spa Specials
Monday, May 16
20% off the Himalayan Salt Stone Massage
25% off the Bee Pampered Pedi
Tuesday, May 17
15% off the Sports Massage
20% Mani/Pedi Combo
Wednesday, May 18
Get 15% off one service, get 25% off two services,  get 30% off three services
Must be used by the same guest on the same day
Thursday, May 19
15% off facials and wraps
---
Seasonal Services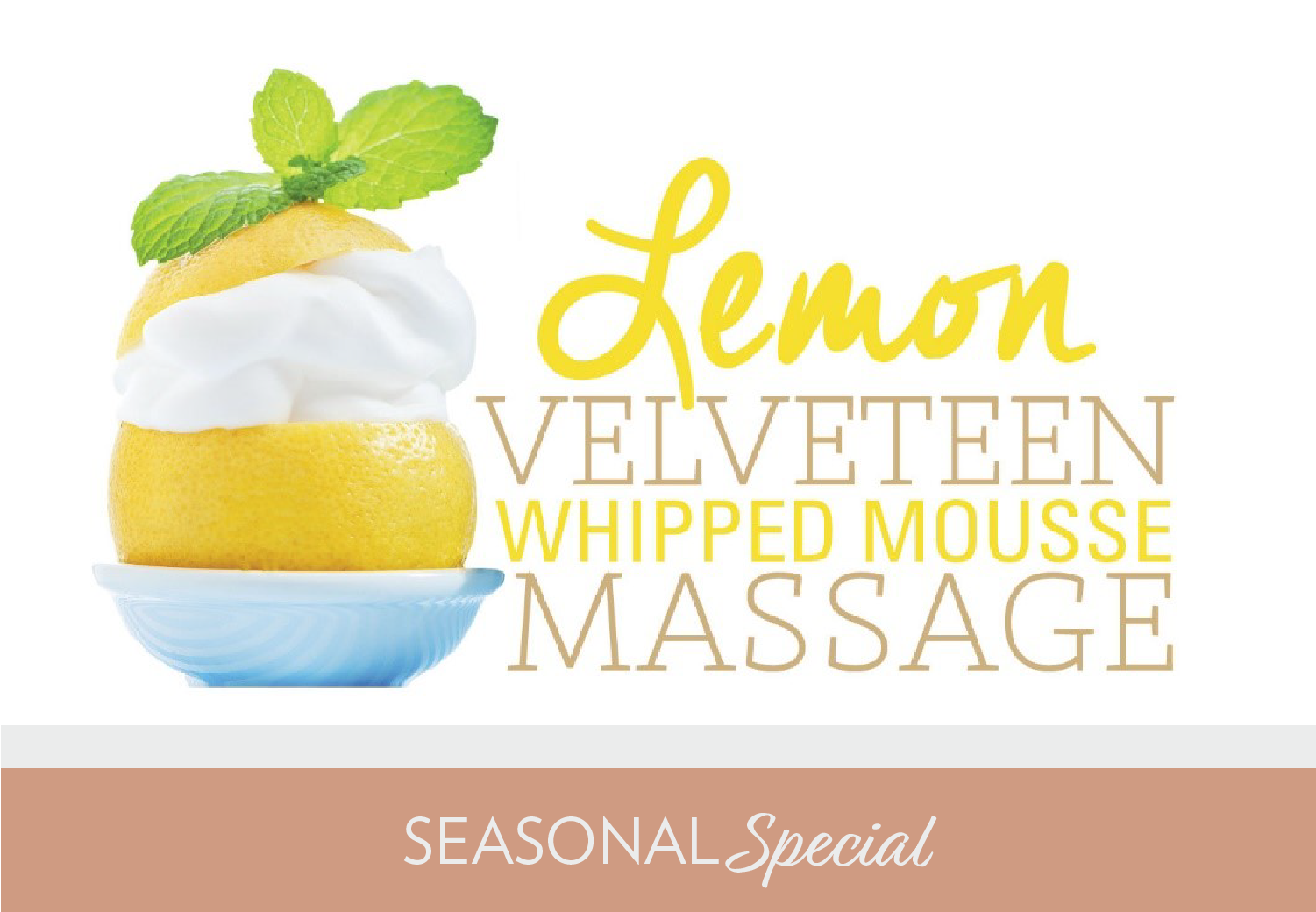 LEMON VELVETEEN WHIPPED MOUSSE MASSAGE
A rich massage with lemon and tangerine infused shea body butter that drenches the skin in hydration. Completed with a citrus shea scrub on the back and feet (60/90 Minutes)
Sun-Wed $115/$150 | Thurs-Sat $125/$160
---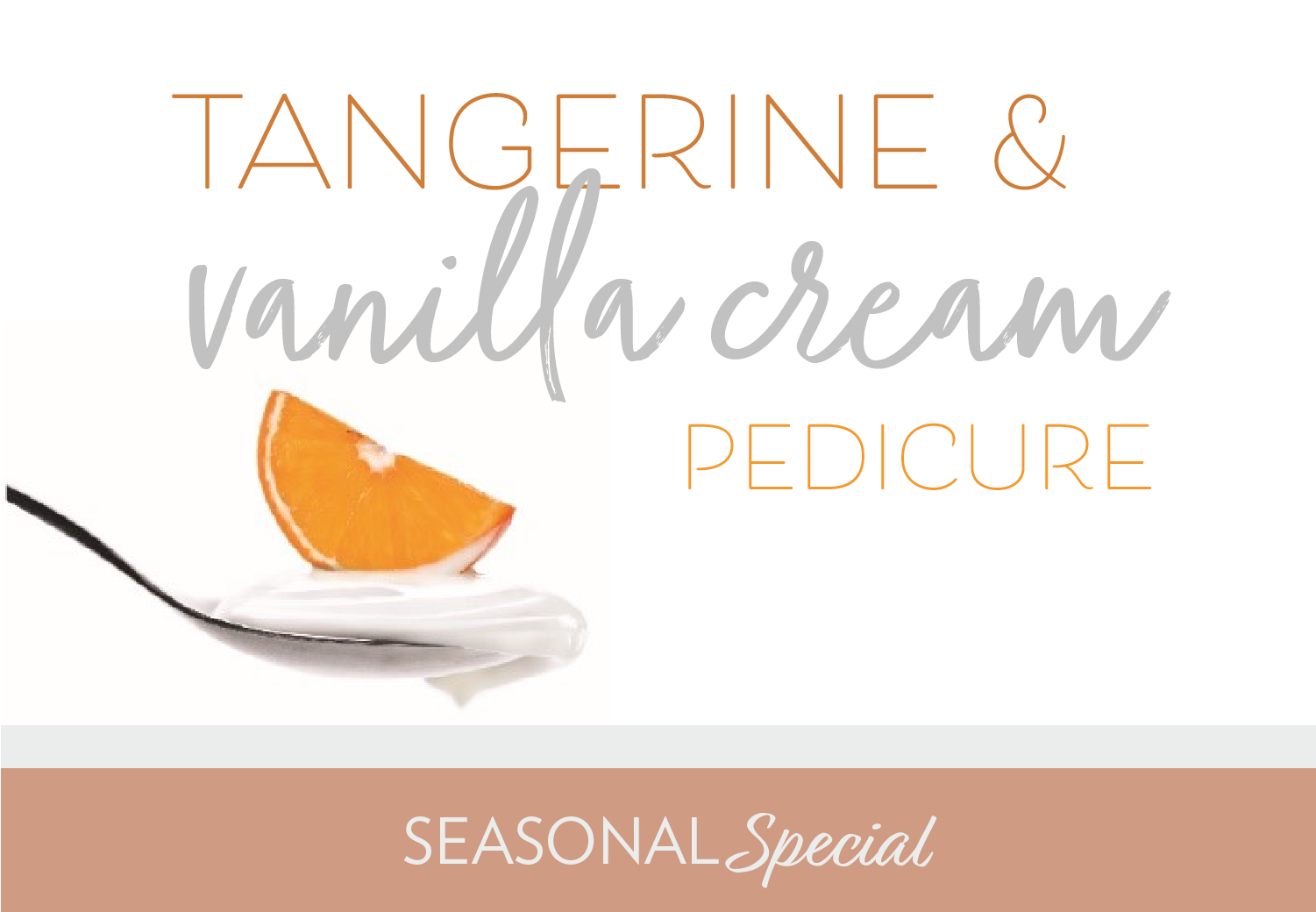 TANGERINE & VANILLA CREAM PEDICURE
Begin dipping dry hands and soles into a sultry, comforting soak! Delicious notes of fresh baked whoopie pie will fill your senses, and you may even start craving something sweet — you've been warned! Next, enjoy a gentle buffing as micro sugar crystals and rice bran oil team up to whisk dry patches away. End with a decadent shea butter—infused with Farmhouse Fresh ® grown cucumber extract, this hydration is packed with vitamin C to improve your skin's texture. (60 Minutes)
Sun-Wed $70 | Thurs-Sat $80
---

STUNNING REVEAL BAKUCHIOL BOOSTER FACIAL
We begin by wiping the slate clean with a creamy green tea extract cleanser, followed by a citrusy splash of hydration and vitamin c! Next, any unwanted rough skin is whisked away with an exfoliant make of bentonite clay and plant extracts like pumice and bamboo silica.  Complexation is then treated to a fruit glycolic mask that hydrates while also calming and irritations.  Then, a hyaluronic serum helps smooth over the appearance of fine lines before a vitamin C rich serum illuminates and renews.  Finish with a whipped facial mousse blended with age-defying peptides and time released retinol. Finally eyes receive their spotlight with a transforming serum consisting of organic gotu kola and bio peptides.
(60 Minutes)
Sun-Wed $95 | Thurs-Sat $105