Marshmallow Bonbon Pedicure
Start a treatment with a sizzle as you settle into a cleansing effervescent fizzer soak steeped in coconut and sweet almond oils. A fine grain sea salt and rice bran oil scrubdown banishes dull, dry skin. A creamy chocolate mask nourishes and rejuvenates, before a luscious melty massage envelops you with subtle notes of billowy marshmallows–truly dessert for your skin.
$65
---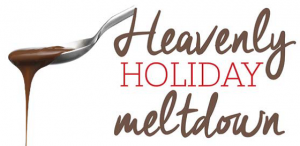 Heavenly Holiday Meltdown Body Treatment
Savor a peaceful holiday moment in total pleasure. Prep skin with a sweet cream scrub that polishes the festive day away. Take a deep breath–and hold–as rich, dark chocolate softening mask is painted over you before you're cocooned in a warm full body wrap, skin is softened and moisturized. Finish with a warm Sweet Cream Body Milk massage. May the rest of your day be merry and bright!
$100
---

---
Midnight Merry Magical Age-Perfecting Facial
A chill in the air means a rejuvenating facial is near! A cucumber extract and polyphenol-rich, green tea cleanser helps prep skin for the merriest of facials. Refresh with an aronia fruit and rose water tonic. We next exfoliate the skin before the application of a luxurious dark chocolate and CoQ10 enzyme mask–rich in powerful antioxidants like ginseng extract and live carrot cells that aid in healthy skin functioning. Skin is then treated to a wonderful array of vitamins in Wine Down resveratrol-rich serum before the clock strikes midnight! Then, Three Milk Ageless Night Cream is applied–providing a time-release of retinol and three nourishing botanical milks to lock in hydration and turn back the hands of time before old man winter comes calling. This moisturizer is perfectly paired with an under-eye serum styled to bring youthfulness back to those peepers, while erasing the look of crow's feet.
$95
---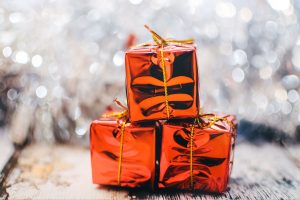 Seasonal Package
Bundle all three seasonal services for $200
Call 218-855-5917 to reserve your spa appointments.