Experiences that Bring You Back: Met & Married at Madden's
Many couples who get married at Madden's have a special reason for choosing the resort as their venue. For some, it's a lifetime of summers spent on the sparkling shores that bring them back for the most important day of their lives. Others note that they visited decades ago but knew they'd get married here someday. For AnnMarie and Coye Blodgett, Madden's is where it all started, so it only made sense to celebrate at a place that held such a special place in their hearts.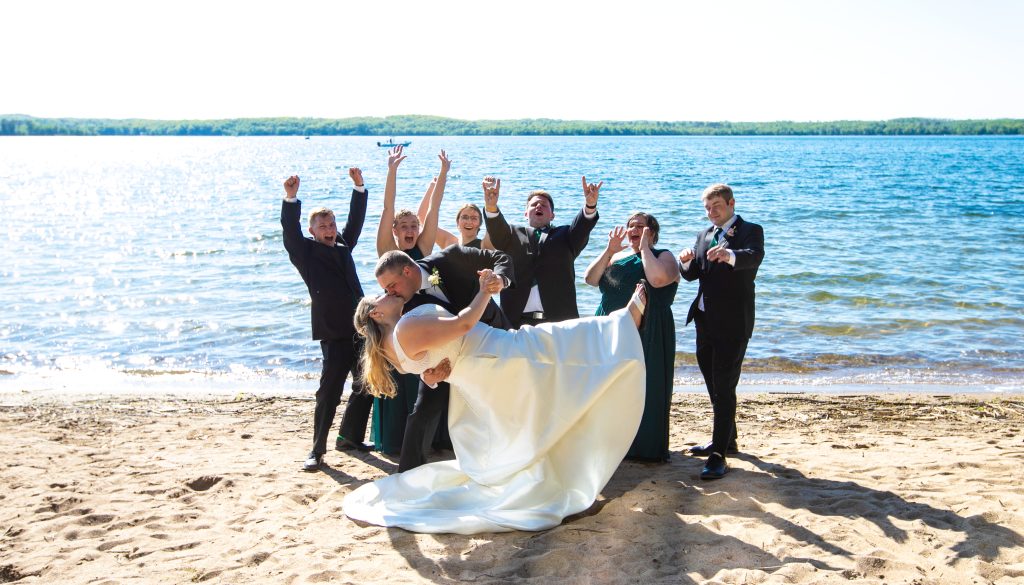 In the summer of 2019, AnnMarie worked as the assistant in Madden's Pine Beach East Pro Shop, where she soon met Coye, a golf intern for the season. It didn't take long for the two to realize they "clicked." Coye said he felt a connection before they even started working together and asked AnnMarie out right away.
After a summer of working on the golf course and spending time together on and off work, the couple went back to separate colleges. Flash forward to December of that same year, and Coye and AnnMarie were engaged.
When it came time to choose a wedding venue, the couple immediately agreed that Madden's was the perfect place. "It was kind of a natural choice," AnnMarie remembered. Coye said they were impressed with the weddings they had seen take place at the resort over the summer they worked at Madden's, and they both immediately suggested it as their venue .
After months of planning, their day finally came, and both said it went by so quickly. Their ceremony was held offsite and they returned to Madden's Wilson Bay for their reception. AnnMarie shared her favorite memory of the day was the few moments they took to sneak down to the dock together and look up at the reception from afar, taking some time to take it all in.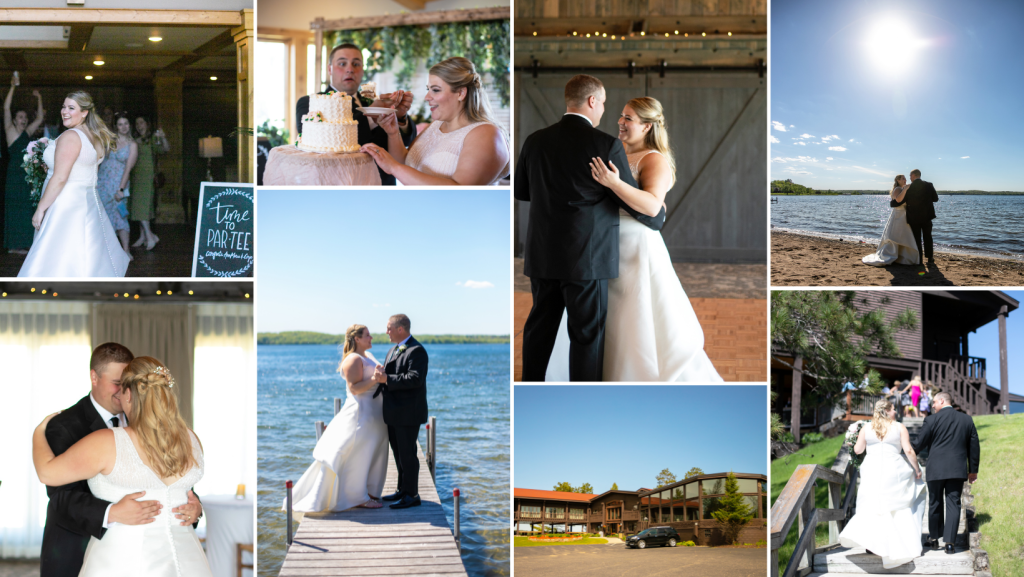 As AnnMarie put it, "It was a perfect day." A few days after the wedding, she said her mom asked her what she would have changed. Her answer? "Honestly, nothing!"