Must-Do Activities for Your Minnesota Vacation
A summertime getaway to the shores of one of Minnesota's 10,000 lakes is the perfect way to soak in all the season has to offer. The Brainerd Lakes area features some of the best outdoor adventures in the state—not to mention some of the best lakes. If you are planning a summertime vacation to Madden's on Gull Lake, or any lake in the area, make time for some of these must-do activities during your stay.

Cruise Around the Lake
Minnesota is famous for its lakes, so no Midwestern vacation would be complete without a visit—and a tour—of at least one of them. Now the only decision to make is how you will get around. Want some thrills? Board a boat that has some speed, and remember to bring a tube or some water skis for an exciting aquatic adventure. If you prefer to observe the thrill-seekers, or just want to enjoy a calm day on the lake, a relaxing pontoon ride is a perfect fit. View Madden's Marina rentals here.

Pick Up a Paddle
The non-motorized options for getting around are just as fun, and they can help you fit your workout into your day. Stand-up paddleboard, kayak, canoe–go ahead and try something new! Splash around to cool down on a warm mid-day adventure, or take a chance to enjoy the sunset views on an evening trip around the lake.

Bike the Trails
Northern Minnesota features miles and miles of trails that transport travelers into the heart of the outdoors. Roam right alongside the best nature has to offer, and if you're lucky you might just catch sight of some cute critters. Explore the trails around Madden's on Gull Lake here.

Reel it In
Whether it is the height of summer or the middle of winter, you are sure to find Minnesota lakes covered in fishermen. It's a favorite pastime for pros and beginners alike, and can sometimes lead to some friendly competition.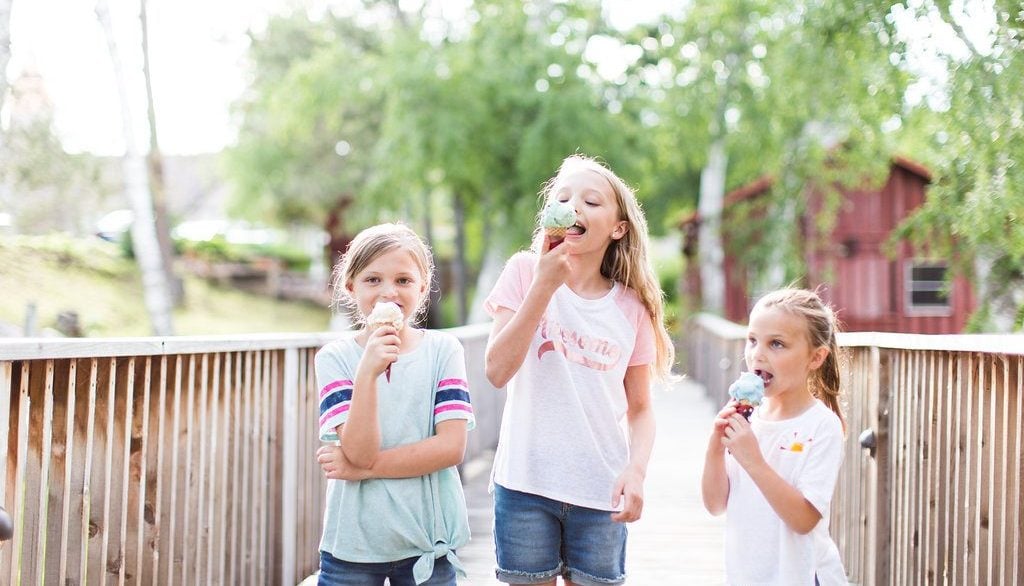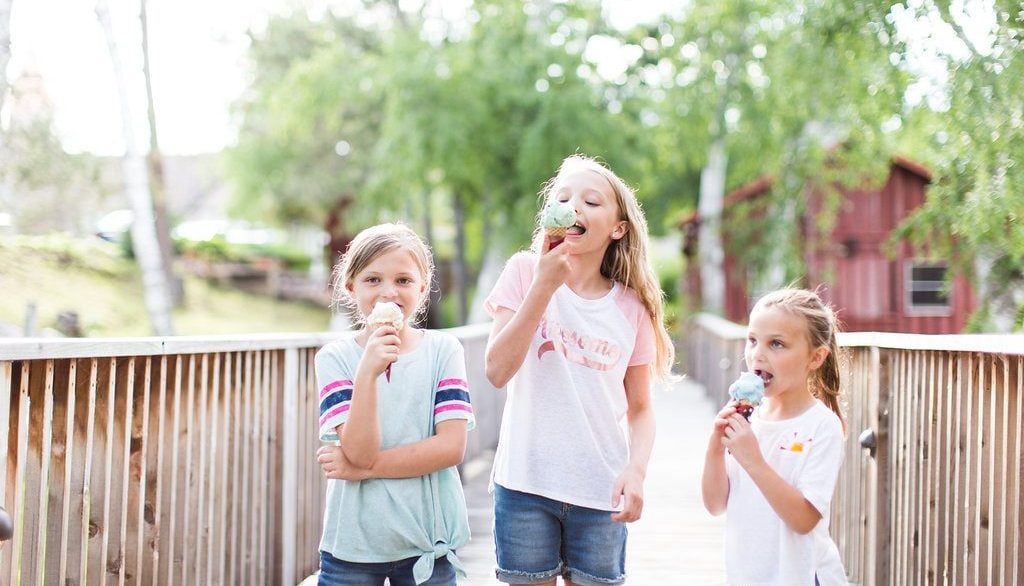 Soak Up the Sun
In a state that savors every second of sunshine, one of the most relaxing activities is to simply lounge in the warm rays of the summer sunshine. Just grab the sunscreen and head outside–simple, peaceful, and oh so relaxing.  And if you're looking for a way to cool down, head to the nearest ice cream for a treat.

Gather 'Round the Fire
Every day spent on the lake should end with family sitting around the campfire laughing, telling stories, and–most importantly–making s'mores! Everyone has their own take on this classic treat, but in the end they all lead to sticky fingers, campfire-scented clothing, and memories that the whole family will cherish for a lifetime.
Find even more activities ideas here.