Scotsman James Dalgleish put a lot of love into his 1926 design of our Pine Beach East course, and we put every bit as much into maintaining this historic gem.  All of its traditional charm remains.  However, some change is for the better, and we feel certain our rebuilding of the greens, refined bunkering, and Scots-approved natural fescue grass adornments would please Mr. Dalgleish as much as it does the modern golfer.
Our PGA Professional, Glenn Hagberg, says it best:  "Eagle opportunities, when properly earned, are fun. The stretch of holes 14 through 16 on The East is my favorite 3-hole stretch of all of the Madden's courses. Two reachable par 5's and a driveable par 4. They aren't pushovers, mind you, a player has to flash a little courage and find some challenging targets, but those holes put the bee in your bonnet."
Distances, ratings and slope on Pine Beach East: 6,101 yards (69.1/118) and 5,401 (70.9/118).
Pine Beach East Pro Shop:  218-855-5932
Madden's Memorial Day Parent Child Tournament
Green Fees
General Public
Walking
w/Cart
Spring Special (through May 14)
18 holes
$33
$50
Spring Special (through May 14)
9 holes
$24
$36
18 holes
$46
$63
9 holes
$29
$41
Twilight (after 3 pm)
$24
$36
Replay
$17
$17
Madden's 'Resort Package' Guests
Included
Cart Fee
Guest of Madden's – 18 holes
$33
$50
Guest of Madden's – 9 holes
$24
$36
Twilight – 18 Holes
$24
$36
Club Rentals-NEW 2019 Callaway Rogue
$40/day
Golf Cart Rentals (per person)
18 Holes
9 Holes
$17
$12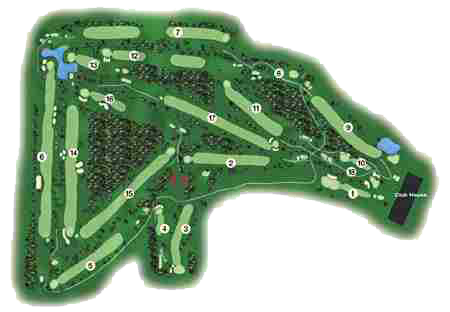 View the Pine Beach East course scorecard.
Book Your Tee Time here or call (800) 642-5363 for tee times and information.
Save
Save