There is often a lot to pack into vacation days, and our West Course makes sure golf can fit into the process. This northern Minnesota gem built in the 1960's is a perfect place to master the fine craft of "golfing your ball."
Seven par threes of properly varying distances combine with two challenging par fives, and a host of tempting par fours, to offer a sub four-hour crash course in the game of golf. The West is a downsized golf university with a complete curriculum. All 14 clubs in your bag will get their exercise, as will your judgment and savvy. Conditions are top notch and the greens are quick and true. Our faculty of golf professors is so confident you will enjoy your education, they offer a complete tuition refund for a round that breaks par. Go West, young man or woman! Your challenge awaits.
Distances, ratings and slope on Pine Beach West: 5,070 yards (64.9/103); 4,579 (65.2/103).
Pine Beach West Pro Shop:  218-855-5934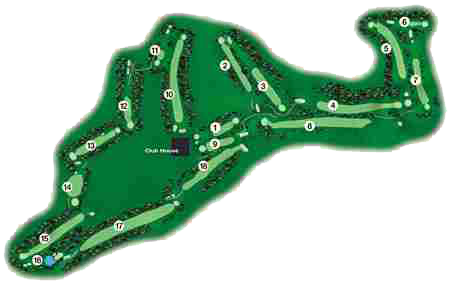 View the Pine Beach West score card.
Book Your Tee Time Here or call (800) 642-5363 for tee times and information.