Choosing a Minnesota Wedding Venue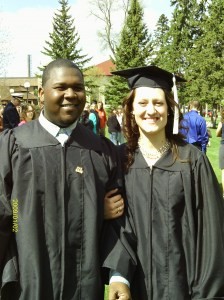 So here I am, recently engaged and I want to pick the perfect wedding venue. I don't know about you other engaged ladies (and gentlemen), but I have a million things on my list of making my perfect wedding. I'm one of those girls who has dreamed of her wedding since she was little. I remember one summer when I was in junior high, my cousin and I bought a giant bridal magazine. As we paged through with wide eyes, we cut out all of the dresses, rings, shoes, accessories, and decorations we wanted for our wedding… someday in the far future!
Interestingly enough, most of the things I picked out then, like purple bridesmaid dresses, are the same things that I want now. But now there's an even bigger picture. Like picking a venue both parent's like, figuring out how we will budget for the giant affair, learning how much to tip on this and that, selecting a hair dresser, where to buy the dress, and the list goes on.
I've sent out like a hundred inquires to venues all over because I realized I had no idea where I wanted my life changing event to take place at. Part of me wants a gorgeous church wedding with an all white reception to follow. Picture starched white linens, calla lilies, and hydrangea.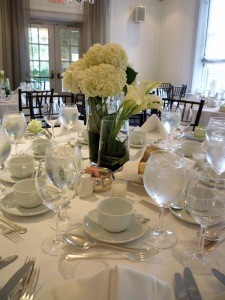 And then there is the side of me that is addicted to purple. Picture majestic royal purple wedding. Maybe a light pink accent? Okay, I know that doesn't go with the majestic theme, but oh well! It's my wedding right?
As you can see I still have no idea what I want. Even after all these years! Lucky for me, I've still got plenty of time to plan! What I do know is I want is a venue who will work with me; from day one of planning to the night of my big event. I want a venue I can depend on. An on-site event planner? Yes please! A complimentary tasting of my menu before hand? Necessary! Not having to worry about tipping everyone who lifts a finger? Wouldn't that be nice!
As a Madden's employee, I'll admit, I am a little biased. I love this place! Beautiful views. Wonderful service. Exceptional dining. I can't think of a better place. My close friend Sarah just took over our weddings at Madden's meaning she'll be with you each step in the planning process; meeting in person for tastings and planning, over the phone meetings to iron out details, emails, and of course she'll be there behind the scenes on your big day. Sarah is recently married and totally in tune with the wedding industry. She can connect you with many local vendors for everything you need from flowers to a DJ to photography.
Now, I'll be honest with you. I haven't chosen my venue yet. You see I am still teetering between my home state of Minnesota and my fiance's home state of Florida. But I will give you a lead if you are looking for a Minnesota wedding. Madden's on Gull Lake is fabulous. Period.
What you need to know to get started planning:
1. Visit Madden's wedding page
2. Submit an inquiry by clicking the link at the bottom of the page. (Make sure you fill in as much of the form as you can. It will help Sarah respond more quickly)
3. Sarah will email you with all of the basics so you can see how Madden's can make your big day perfect.