4 Thanksgiving Cocktail Recipes to Mix Up this Holiday
Mix it up this Thanksgiving with some festive cocktails! These fall drinks are just the thing to complement your turkey day spread.
Want to trade in cooking for cocktail mixing? Purchase a Grab & Go Thanksgiving Dinner for 6 prepared by Madden's Chefs! View details and purchase here.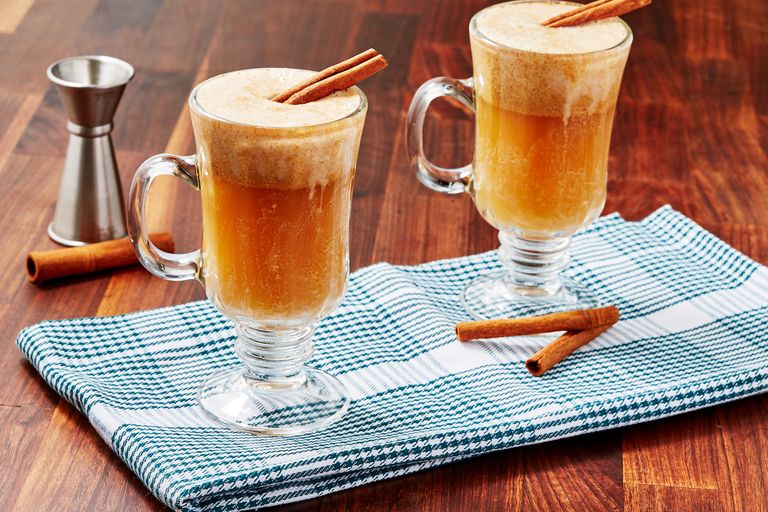 Hot Buttered Rum
Ingredients Needed:
2/3 cup packed dark brown sugar
½ cup unsalted butter, room temperature
¼ cup honey
½ teaspoon ground cinnamon
¼ teaspoon ground nutmeg
1/8 teaspoon ground cloves
Pinch of salt
¾ cup spiced rum
2 cups of boiling water4 sticks cinnamon, for garnish
Using an electric mixer, beat the brown sugar, butter, honey, cinnamon, nutmeg, cloves, and salt in a medium bowl until blended and smooth. Transfer the mixture to a 4-cup (or larger) measuring cup. Add the rum and then 2 cups of boiling water. Stir until the butter mixture dissolves. Divide the buttered rum among 4 mugs. Garnish with the cinnamon sticks and serve.
Pumpkin Spice Martini
Ingredients Needed:
1oz Vanilla Vodka
1oz Irish Cream Liqueur
1oz Hiram Walker Pumpkin Liqueur
1 cup of ice cubes
Pinch of cinnamon
Pinch of nutmeg
Pour the vanilla flavored vodka, Irish cream liqueur, and pumpkin flavored liqueur into a cocktail shaker over ice. Cover, and shake until the outside of the shaker has frosted. Strain into a chilled martini glass, and garnish with a sprinkle of ground cinnamon and ground nutmeg to serve.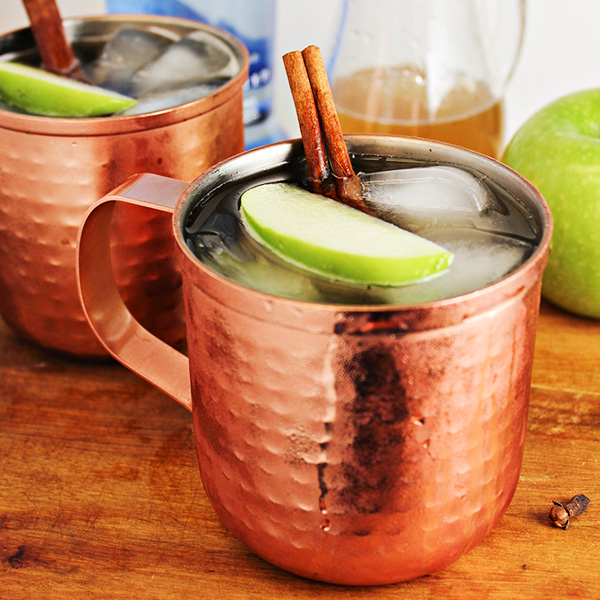 Apple Spiced Mule
Ingredients Needed:
½ ounce vodka
1 ½ ounce apple cider
½ ounce lime juice (fresh squeezed)
3oz ginger beer
Garnish: apple slice and cinnamon stick
In a cocktail shaker filled with ice, pour the vodka, apple cider, and lime juice. Shake Well. Strain into a copper mug filled with fresh ice. Top with ginger beer. Garnish with apple slice and cinnamon stick.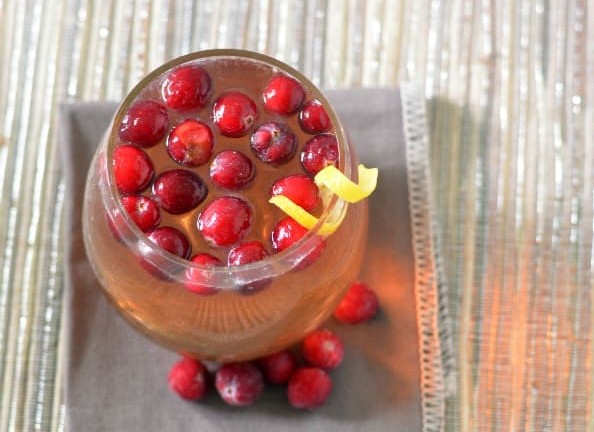 Gingered Cranberry Sparkler
Ingredients needed:
2oz ginger vodka
4oz cranberry juice
Ginger ale
Lemon juice
Frozen cranberries
In a shaker filled with ice combine vodka, cranberry juice and lemon juice. Pour into a glass and top off with ginger ale. Put frozen cranberries into drink to garnish and keep cold.