Experiences that Bring You Back: The Viere Family Story
For some, a vacation is more than just a sunny getaway. It's a chance to reconnect with family members that have spread out across the country or to meet the newest additions to the family. It's a time to leave work behind and focus on the things in life that matter most. And for some, it's an integral part of their family's story.
Marilyn Boeckermann has been coming to Madden's with her family since the 1990's. Suzanne Welch, Golf/Social Sales Manager, assists the group with making arrangements each year. It started after the family sold their central MN lake property as a way to continue to gather all the generations at the lake once a year. Now, siblings come from as far away as Texas to join in the annual tradition at Madden's, resulting in a group of up to 50 people.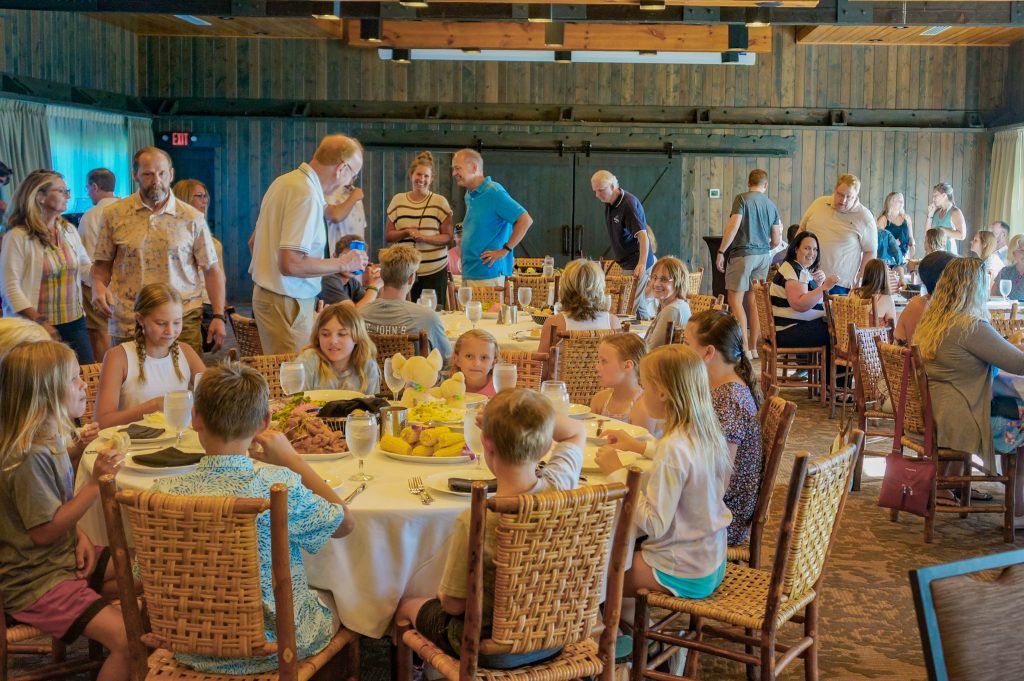 "It's a big deal for us to get together. It's not just, you know, driving up a couple hours to go to Madden's. It's a big deal. Three of us siblings live in Texas along with their children and grandchildren." It takes a special effort from those families.
In the decades since the Viere family has started visiting Madden's each year, they've created a few traditions. One of the most notable is a private chicken dinner, prepared by Madden's culinary team. "Every year, Suzanne would arrange with the chef and we have what we call "Grandma Sally's Chicken Dinner' in honor of our mother, Sally," Marilyn recalled. "They would make a special meal for us that we would request and it would just be for our family members in a private space."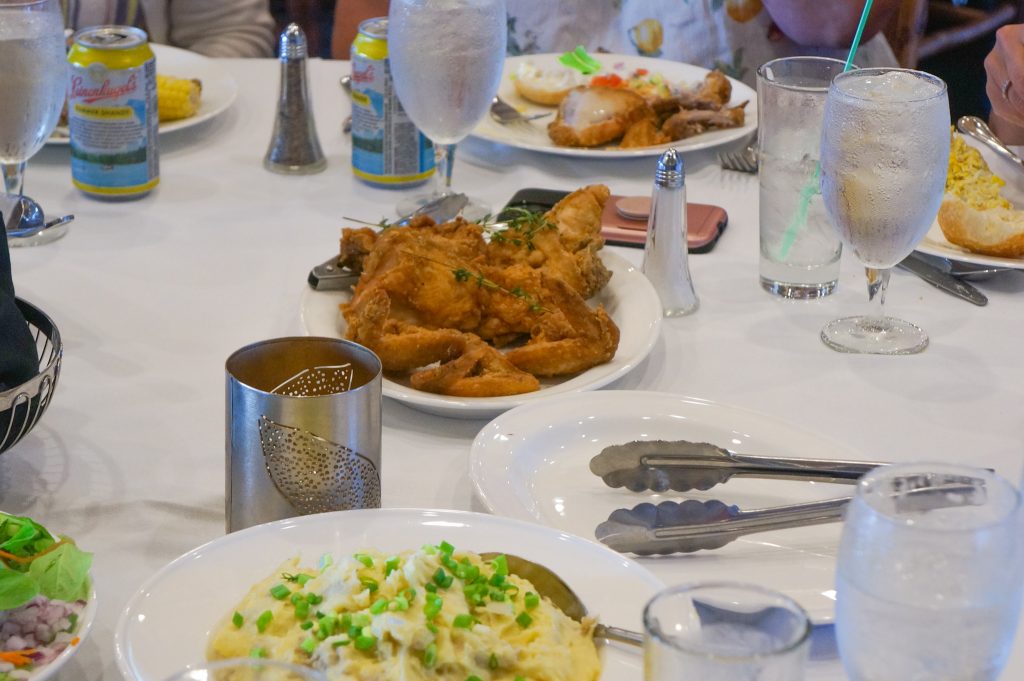 And when you're at the lake, you can't forget to get out on the water. Marilyn shared another annual activity for her family is an early morning water ski behind their jet ski.
"My husband and I still bring our jet ski with us because my husband is an avid water skier, and so we tie our jet ski up to one of the docks and at 5:30 in the morning or whatever time my husband gets up I take him water skiing behind the jet ski"
These traditions result in cherished and sometimes bittersweet memories. Marilyn recalled one gathering that was especially meaningful and emotional for the family, who knew that this Madden's trip would be the final one with their youngest sister.
"As ill as she was, she made a special effort to come. Suzanne gave us a meeting room that we could all meet in, and instead of making it a farewell evening we made it an evening of telling funny and happy stories."
Since the group is so large Suzanne helps Marilyn schedule the week's meal schedule, assuring that they can all get together at the same restaurant facility for meals. The family also gathers to play games, with their favorite being Left Right Center. This past year there were 40 family members playing, making it a loud and cheerful event. Madden's Bingo nights are also a favorite of the group. And don't forget the Ice Cream Shoppe!
The Viere family's story shows that it's not the room, the food, or the lake that makes a family vacation so special; it's spending time with the ones you love most, reliving the happy moments from years gone by. Sometimes, the best of times are the simplest ones.
Each generation is making their own special moments that they can share with one another.
"Our main source of fun is just sitting around talking and sharing memories."