2 Ways to Use Rhubarb this Summer
It's rhubarb season! If you're struggling to find some creative ways to use rhubarb in the kitchen, take a peek below as Sara Boulka, Madden's Food & Beverage Director, shares some delicious recipes with WCCO. Find full recipe details below!
Blackberry Rhubarb Smash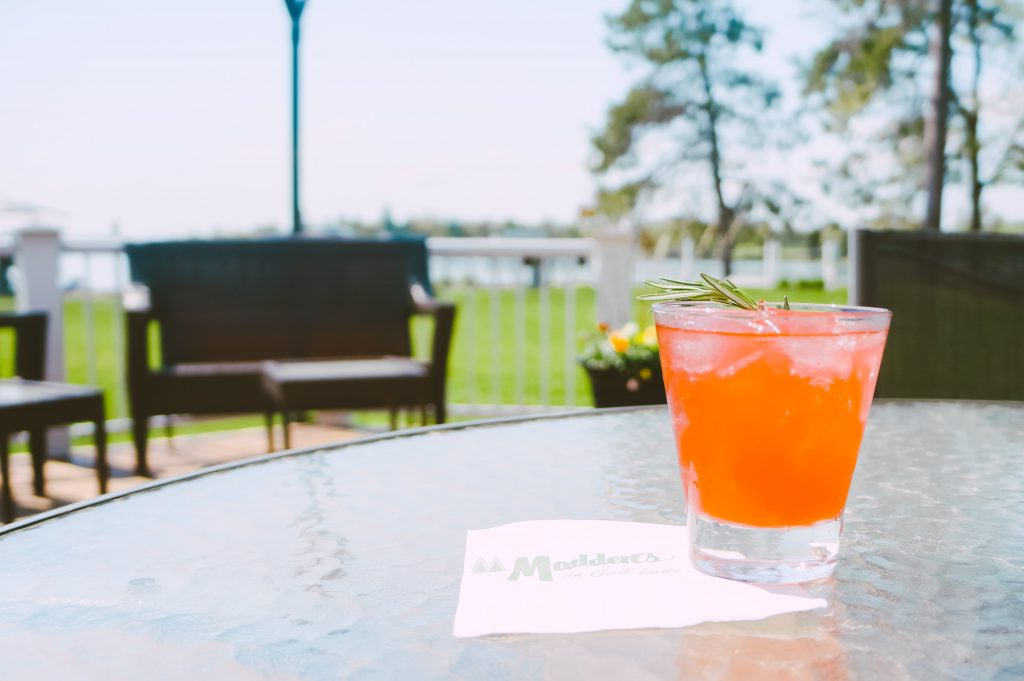 Blackberry Rhubarb Shrub
Before you mix up this drink, prepare the key ingredient–the Blackberry Rhubarb Shrub.
● 4oz fresh or frozen rhubarb
● 15 blackberries
● 1 cup water
● 1 cup sugar
● 2 tbsp vinegar
In a pot, combine rhubarb, blackberries, water, and sugar and simmer for about 15 minutes. Remove from heat and let cool, then add vinegar. Strain mixture.
Now mix up your drink!
● 1.5oz of Vikre Gin
● .5oz of Tattersall Orange Crema
● .75oz of fresh lemon juice
● .75oz blackberry rhubarb shrub
Combine all ingredients, shake and strain into a rocks glass over fresh ice. Garnish with a rosemary sprig.
Peg Madden's Rhubarb Cake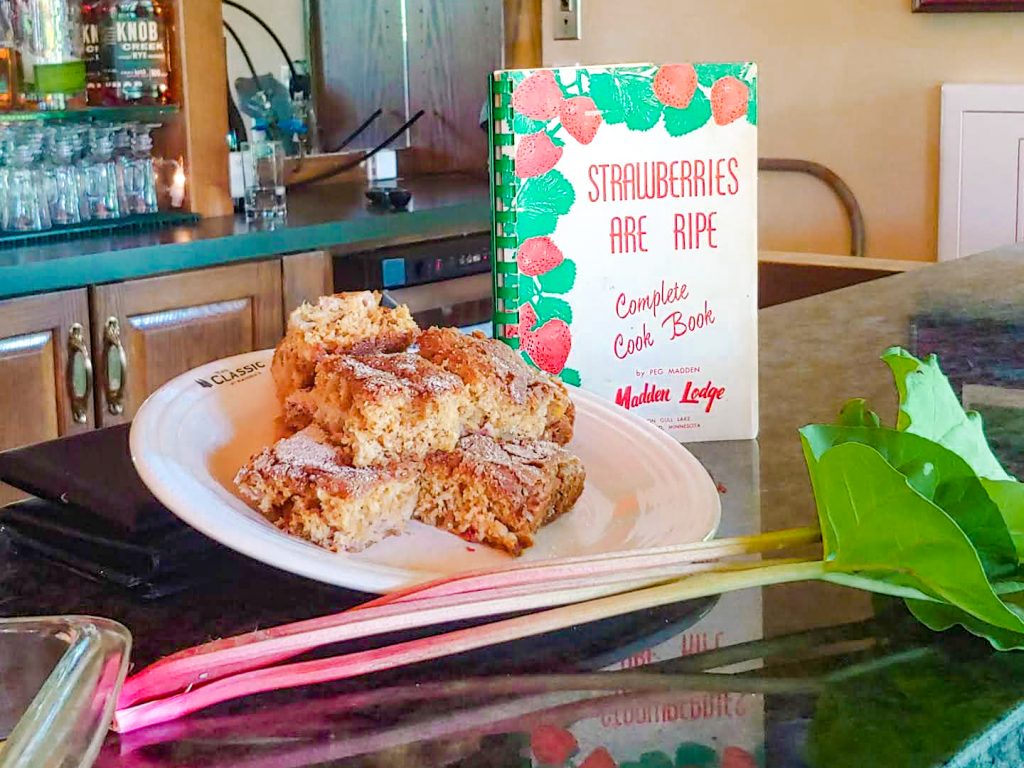 ● 1.5 cups brown sugar, packed
● ¼ cup granulated sugar
● ½ cup shortening
● 1 egg
● ½ tsp. vanilla
● 2 cups sifted flour
● 1 tsp baking soda
● 1 cup buttermilk or thick sour milk
● 1.5 cups raw cut up rhubarb
● ⅓ cup granulated sugar
● 1 tsp cinnamon
Cream first two amounts of sugar and shortening. Add egg and vanilla. Add alternately flour and baking soda (which have been sifted together). and the buttermilk. Spread half of the batter in a 9×13 inch greased pan.
Place rhubarb atop the batter and put remaining batter on top. Mix together the ⅓ cup sugar and cinnamon. Sprinkle on top.
Bake about 50 minutes in 350 degree oven. Cake should be moist.