Junior Golf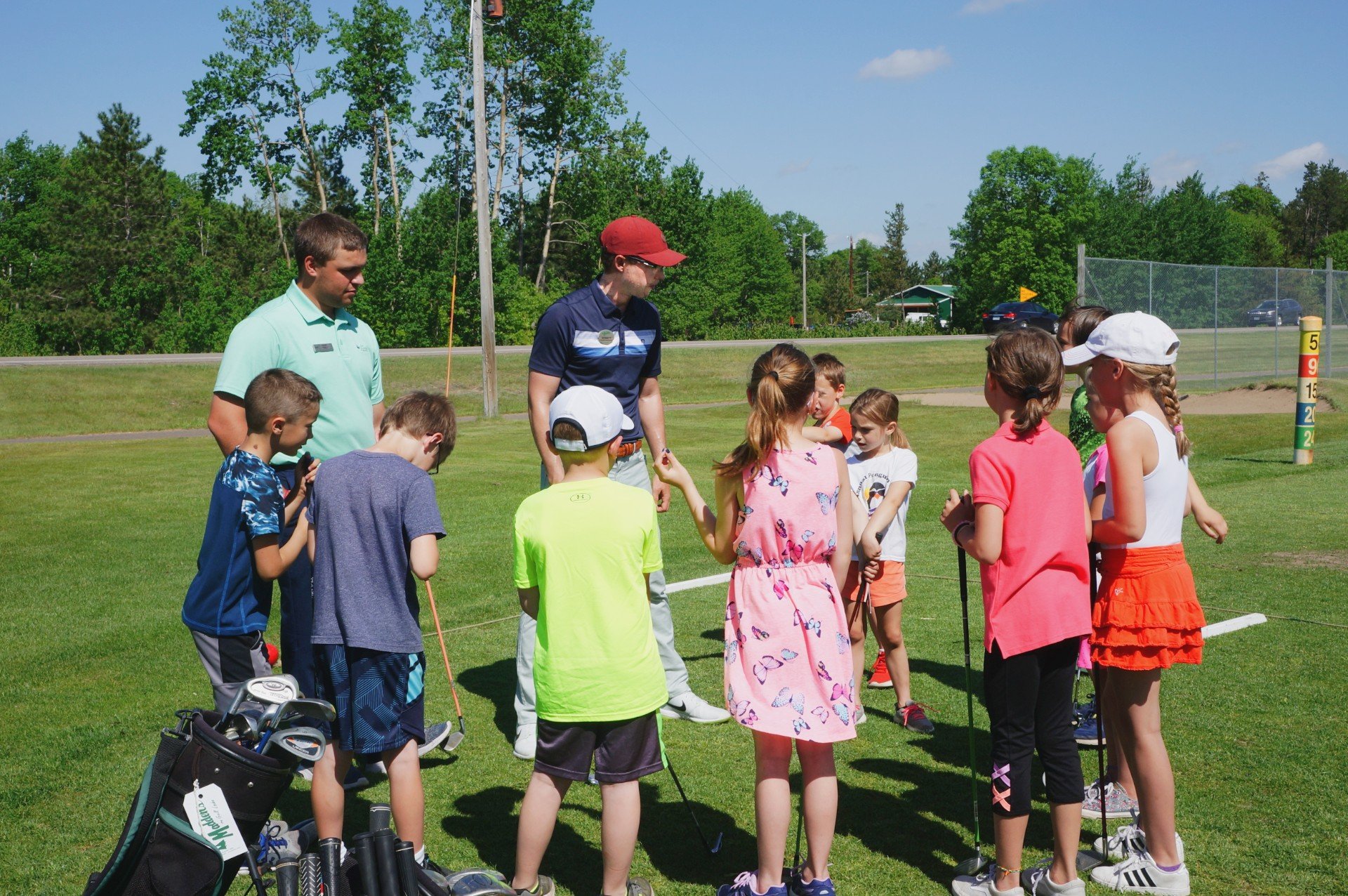 Summer is on the horizon, and in just under 2 months, school will let out and the kids will have what they dream of all year–three months with no class! If you are actively working to fill their summer schedules, don't forget to make room for Junior Golf. The Madden's Golf Pros have developed fun and interactive formats for teaching golf to kids in all age ranges–your kids are sure to love it!
For Ages 4-6
Our 4- to 6-year-old class is huge fun! Kids will use over-sized clubs and tennis balls, and they'll love hitting at their coach wearing his bright colored Velcro suit! This class is designed to introduce young golfers to the game through fun and engaging activities.
For Ages 7-14
Our 7-9 year old and 10-14 year old classes provide age-appropriate learning of the fundamentals of golf like full swing, short game, putting, and on course play.  Unique timing offered in the late afternoon and evening are convenient for parents and a fun family way to end a busy day.
Intermediate to advanced juniors will love our 7-Week Junior League in July and August where they will play on a team, get team shirts and hats, practice together, and play a fun competitive format.
So, as you're planning your summer activities calendar, be sure to make time for Madden's Junior Golf! Kids will have the opportunity to make friends, learn a game for a lifetime, and–most importantly–take up a game that instills qualities like honesty, integrity, perseverance, patience, and many more! At Madden's, our junior programs feature smaller class sizes with well-organized instructors. Classes are designed to emphasize skill development in creative and fun ways including exciting homework assignments and prizes, because–above all–the Number One Rule is FUN!
We hope you'll join us this summer for a fun season of golf at Madden's!
Check our our website for more information and to find even more Junior Golf fun! If you would like to sign up, or just want more information, please contact Bennett Smed at [email protected]