What's New in 2022 | Madden's Resort Updates for the 2022 Season
With over 90 years of rich history, Madden's on Gull Lake is a classic lakeside resort that embraces tradition. But remaining a top resort in the Midwest also requires innovation and change, and it's something that we at Madden's welcome. In fact, Innovation + Training is one of our core values. That's why each year as winter sets in, the team is hard at work seeking out ways to improve what Madden's has to offer.
Follow along to get a sneak peek at what new offerings are coming to Madden's this season. New details will be revealed every Wednesday!
Breakfast is Back at Mission Point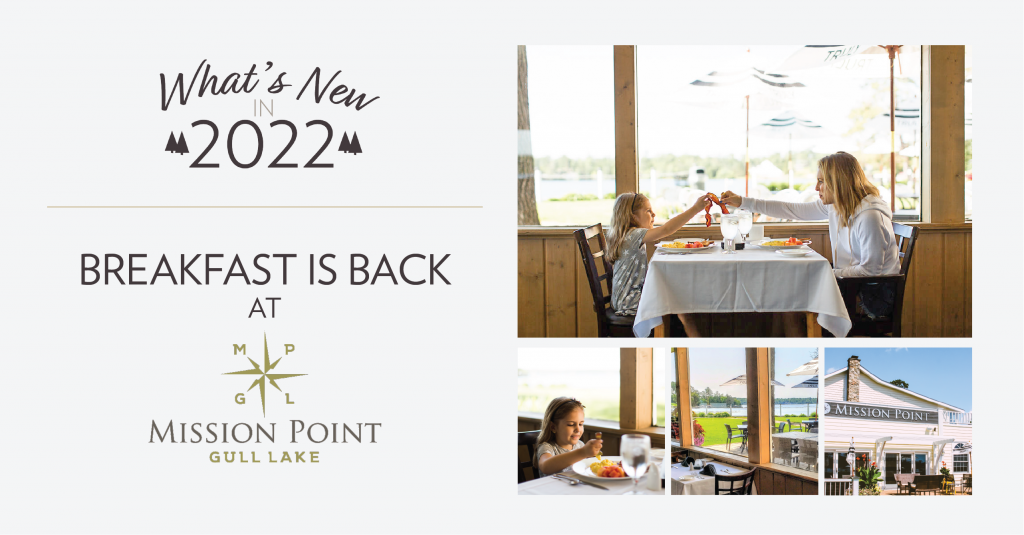 The breakfast buffet at Mission Point is back by popular demand! Families have long enjoyed breakfast "down at the Lodge" so we are excited to bring back this Madden's tradition starting Memorial Day weekend. Guests can enjoy an array of all the quintessential breakfast favorites like bacon, eggs, French toast, fresh fruit, pastries and more!
Golf Villas Get a Refresh
Some of Madden's Golf Villa rooms are undergoing a major makeover this winter. These spacious rooms offered gorgeous views of Pine Beach East golf course and lush gardens, and it was time to brighten up the space. The 26 rooms in the upper Golf Villa unit have received fresh coats of paint, transforming the wood-toned room into a bright and airy space. Still to come–new furniture! Stay tuned for more updates as the rooms gets closer to completion.
Embracing the Outdoors at Strawberry Ridge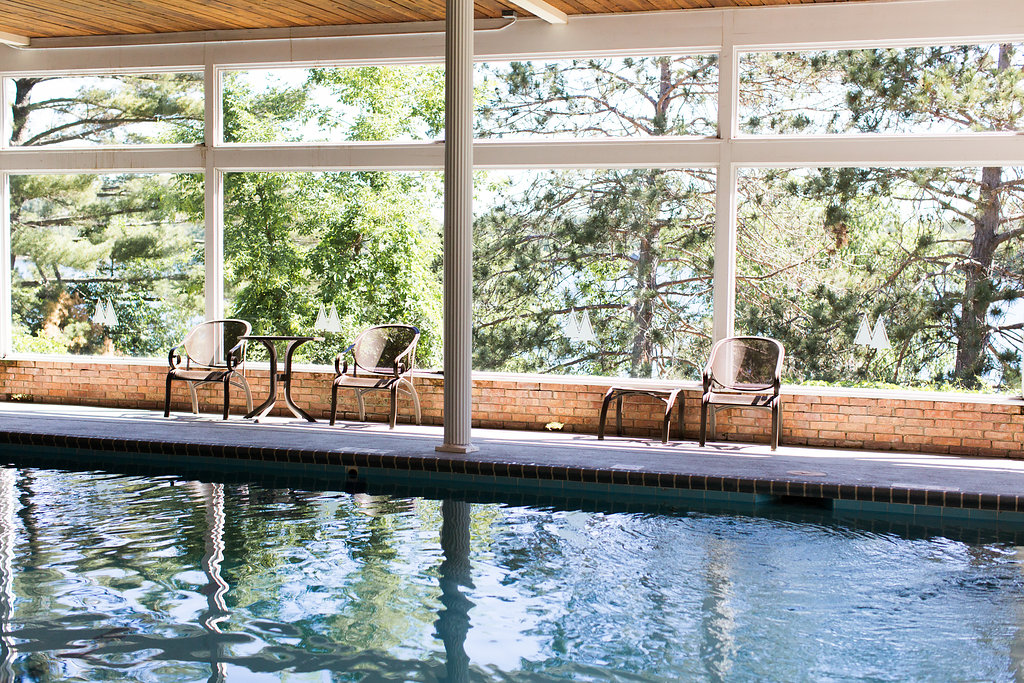 The Strawberry Ridge pool has been a bit of a hidden gem for many years. Guests that ventured up the hill enjoyed a quiet indoor pool surrounded by windows that framed the amazing view of Gull Lake. This year, we are embracing the scenic location and transforming this space into an outdoor pool experience in the treetops. Construction is still underway, but come summertime you'll be able to enjoy the sights and sounds of nature as you relax by the pool, along with an updated recreation area.
A Splash of Fun on Steamboat Bay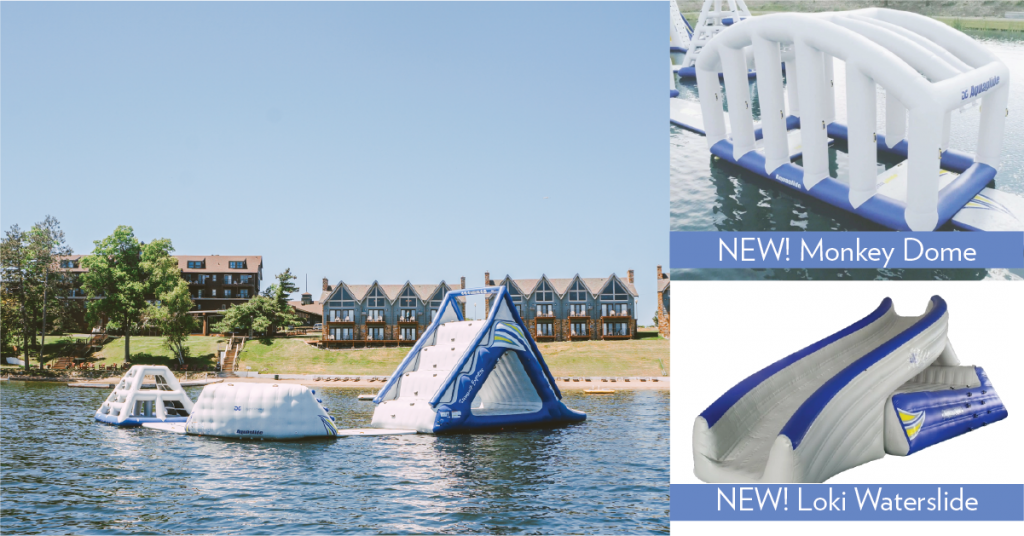 Climb, slide, and splash the day away on the Inflatable Water Park on Steamboat Bay! In 2021, the addition of the inflatable water park was a huge hit for children and adults alike. In 2022, you can find even more fun with two new inflatables added to the lineup: Loki and Monkey Dome.
Getting Better with Age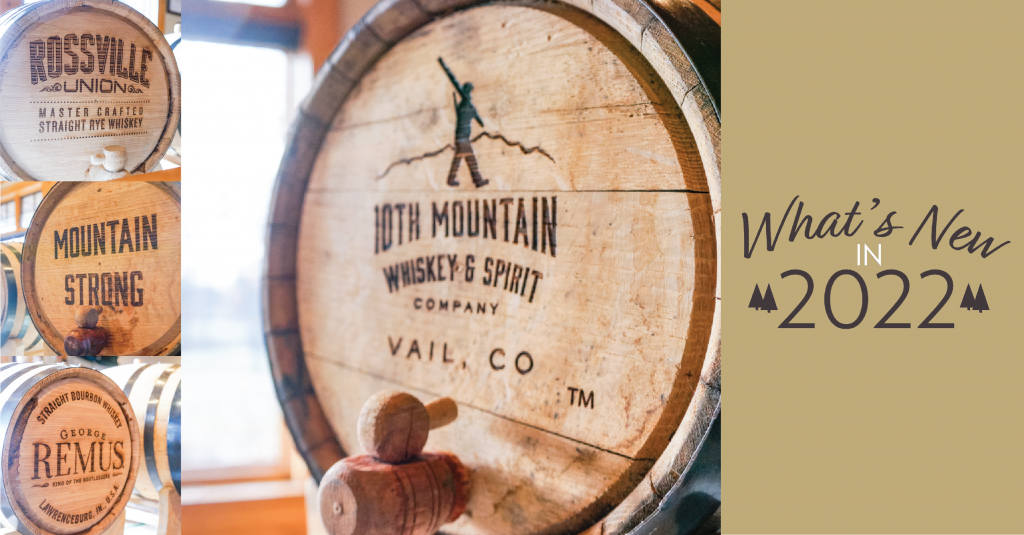 Some things just get better with age. Whiskey is one of them. This year at The Classic, you'll find a selection of barrel-aged whiskey from around the U.S. These whiskeys are still aging and will be available this spring.
New Ladies Fashion at the Pro Shops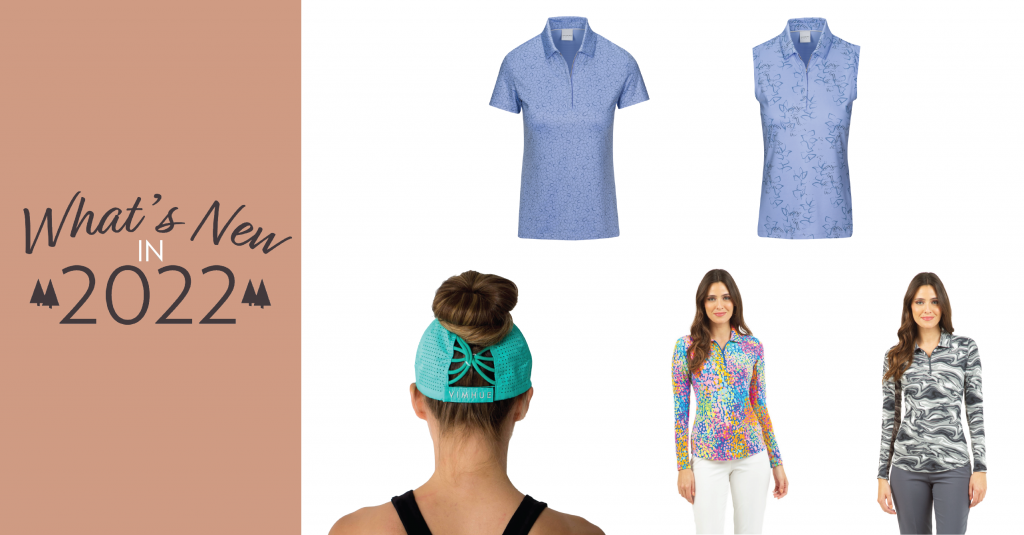 This season, the pro shops at Pine Beach East and The Classic will welcome some new women's brands that combine fashion and function. New tops and dresses from Sport Haley will be available at the Pine Beach East Pro Shop, as well as new hats from Vimhue designed for ladies with ponytails. At The Classic, you'll find cool and breathable sleeveless, polos, and layering pieces from Ahead Kate Lord and Dunning, and new long sleeve sun shirts with UPF 50+ sun protection from IBKUL.

Also coming to The Classic this year is special merchandise to celebrate the 25th anniversary of the course. Get a sneak peek at the logo above!
Health & Wellness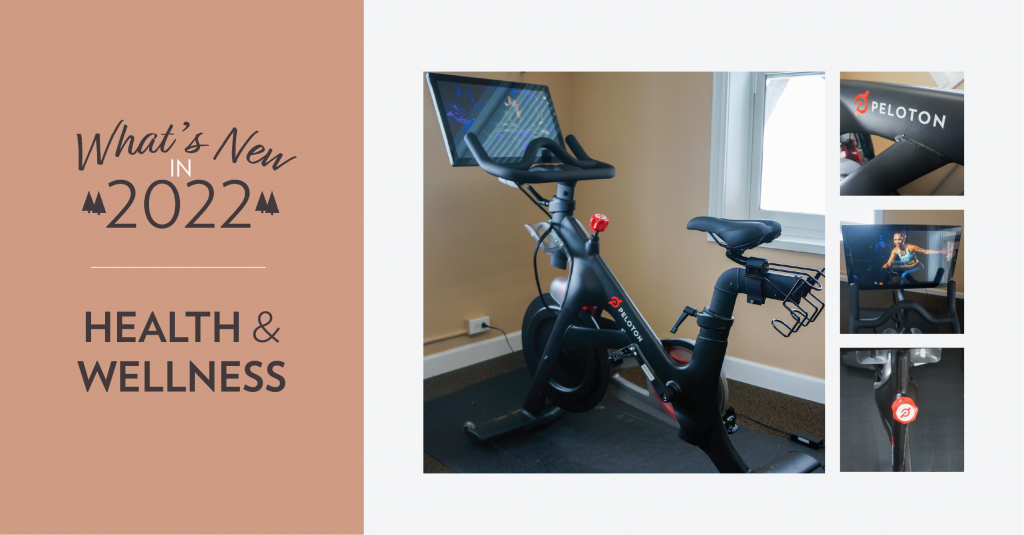 What does wellness look like to you? Those who like to stay active can take a spin on the new Peloton in Madden's Fitness Center. Madden's guests can use a guest account, and existing users can log in to their personal account.
If your idea of wellness takes place at The Spa, you'll want to try out one of the new Swell Being services. The Swell Being Massage and Facial utilize Swell Being® Hemp Relaxation Dual-Phase Body Oil from Farmhouse Fresh for intense nourishing and relaxation.
Swell Being Massage: This CBD massage uses a nourishing dual-phase body oil that combines instant luminosity with free radical fighting power. Its fast absorbing, full spectrum Hi-Bio® hemp oil with CBD and other botanical oils, rich in fatty acids and antioxidants, will have you feeling calm and relaxed in no time. (30/60/90)
Swell Being Facial: This CBD facial begins with a crisp, purifying minty green cleanser. Next a Cactus infused gel mask is applied to tighten the look and feel of your complexion. While these set, arms, hands, and shoulders are treated to a Hi-Bio® full spectrum hemp oil with CBD. Hi-Bio® hemp extract facial serum is applied to calm uneven skin tones. A hyaluronic gelee moisturizer with time-release retinal is applied, completing your service. You will simply obsess over this texture and how dewy your skin feels after (60 minutes)
Thanks for tuning in to learn What's New in 2022! Will we see you at Minnesota's Classic Resort this season?