Spring In Our Step
It appears our long winter's wait will again be rewarded.
The Minnesota Wild are storming toward the playoffs. The ice house is back in storage, and the Masters music is gracing the commercial breaks in televised golf tournaments. With the anticipation of the Green Jacket comes the promise of green breaking out all over Minnesota.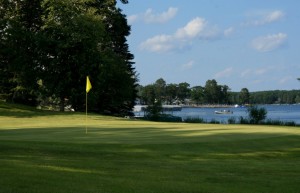 Minnesotans are, per capita, among the golf-happiest people in the world. Part of that devotion to the game is the very real truth that absence makes the heart grow fonder. Deprived of golf for months on end, we folks of the north savor the game.
So as the snowmobile makes room for the Jet Ski, the blocker pads and hockey sticks give dancing privilege to the Foot Joys and drivers. Solidify your dreams today, and put those winter dues to good use by booking a golf buddies trip, or a family celebration of the seasons' renewal, at Minnesota's finest resort.
Yes Sir! People who truly love the seasons, all of them, love Minnesota. And nowhere in Minnesota is more lovable than Madden's.
Fortunately, we're only a click or call away from being part of your celebrating that fact. Spring is coming fast, and she's loaded for bear!
COURSE OPENING DATES
Driving Range – April 3rd
Pine Beach East – April 13th
Pine Beach West – April 24th
The Classic at Madden's – May 1st
We're looking forward to seeing you!
"Hit'em hard. It'll land somewhere"
-The Madden's Caddie