Spa Product Spotlight: Farmhouse Fresh
One of the most popular lines at The Spa is Farmhouse Fresh, but do you know the story behind the brand? When you purchase Farmhouse Fresh products you are helping save the lives of animals in need. Their registered non-profit animal sanctuary is located at the Farmhouse Fresh Ranch Headquarters in Texas. Your purchase helps cover medical expenses, supplies and food for the animals.
Each batch of products is tracked and you can find out exactly what project your purchase contributed to. C
lick the link and follow the directions below. https://www.farmhousefreshgoods.com/track-your-batch.html
Use the search bar to track the batch code you have purchased. Batch codes are printed on the underside of our jars and bottles. If you have a hand cream tube, it is a tiny number crimped into the top long edge of the tube (they're sometimes tricky to read!)
– Remove the zeros at the start of a number. For instance, 002652 = 2652.
– Remove the blank spaces in the middle of a number. For instance, 031 3D = 0313D
– Some tube crimps show 2 sets of numbers. Try each set individually
You will then learn exactly what–or who– your purchase helped support.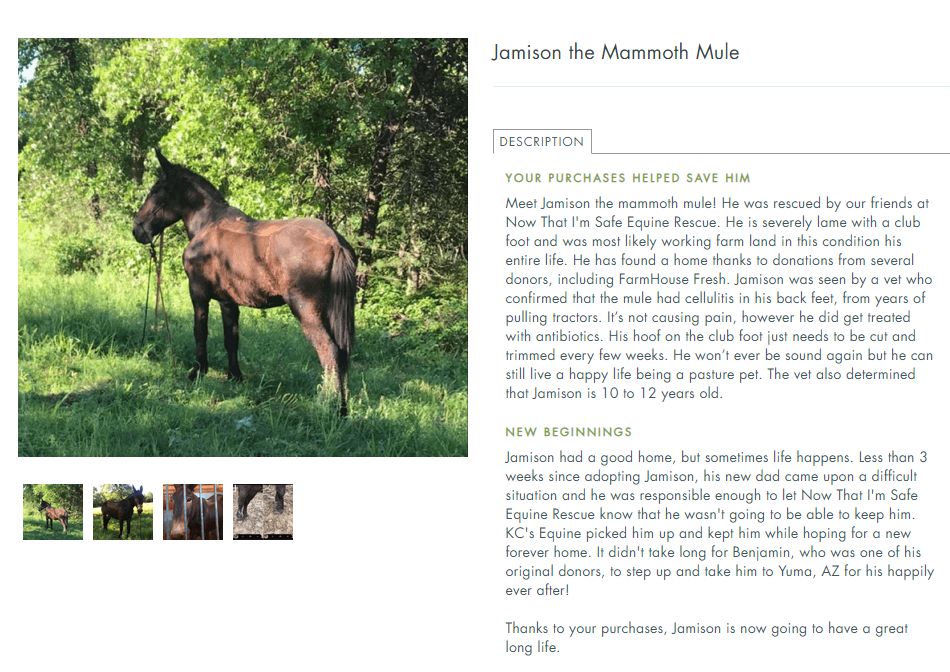 Farmhouse Fresh products are available at The Spa at Madden's.