Remembering Warren Rebholz, a MN Golf Icon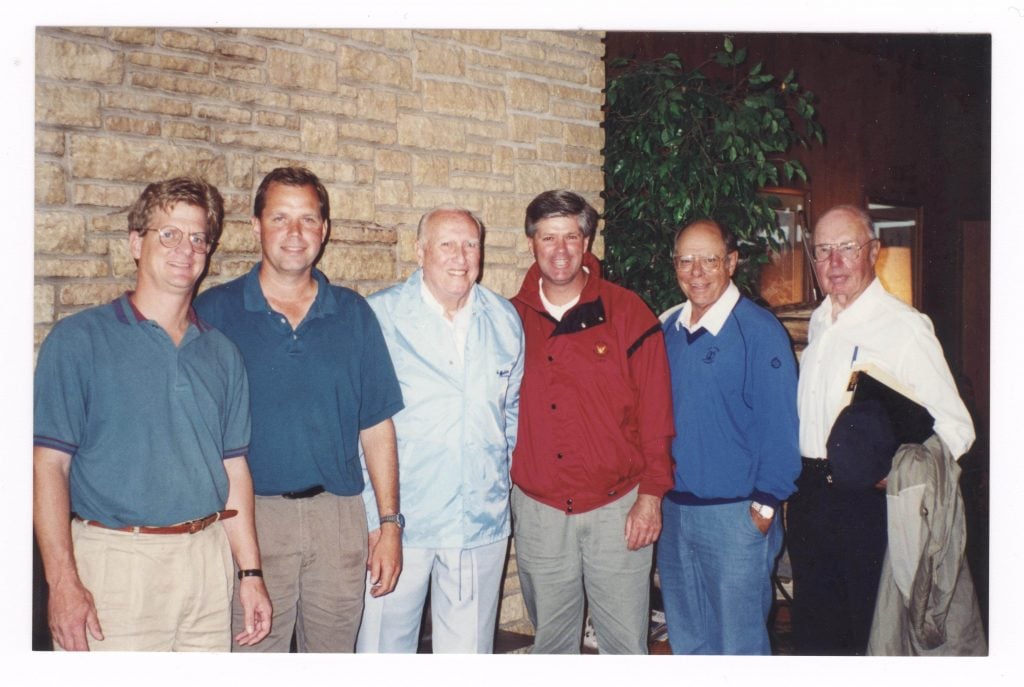 We are sorry to hear of the passing of Minnesota Golf icon Warren Rebholz (1928-2020). Rebholz served as the Executive Director of the MGA for two decades, and the Madden's team was fortunate to have had his guidance during the design of The Classic.
Below is a tribute written by Brian Thuringer:
Warren Rehbolz served on The Classic design advisory group. Scott Hoffmann felt and I later learned that Warren knew the Minnesota golfer better than anybody else at the time. Warren loved both the game of Golf and also loved and cajoled about those that played the game. He was quick witted and sported opinions about what a golf course owed the player. The opinions were always direct but wrapped in a blanket that was considerate to the feelings of the author of the ill conceived thought.

Warren had an incredible memory and would make a suggestion and then go to his photo album and pull out a picture to illustrate his suggestion. His photo albums were huge and he knew where each picture nested.

Warren had that look that he knew something that you didn't and he was going to drop it in your lap without prior notice. Warren worked well with our superintendent Scott Hoffmann and out other two advisors Geoff Cornish and John Harris. Geoff being an architect was terrific in the details of the build . The Park look of the trees in the second cut were his. John Harris advised us of many things, but Warren represented the tour mindset and how to make all 7200 yards playable. Warren was all about playability as were the other two but more so. The course had to be fair. Scott Hoffman, as lead of his hand picked team, had the course of his dreams in his mind and with the help and guidance of his advisory team produced a course that pleased all of the team members.

Warren, as all the others, was a joy for me to work with and gave me the confidence to keep pushing ahead. Warren was one of a kind and will truly be missed by me and all of his other fans.
To learn more about Warren Rebholz's life and impact on the Minnesota golf community, visit MN Golf Association.