New Year's Eve Cocktails
Say goodbye to 2020 and welcome in the new year by mixing up these festive cocktails! Madden's Food & Beverage director Sara Boulka shared her recipes and tips for two New Year's Eve cocktails on WCCO.
Recipes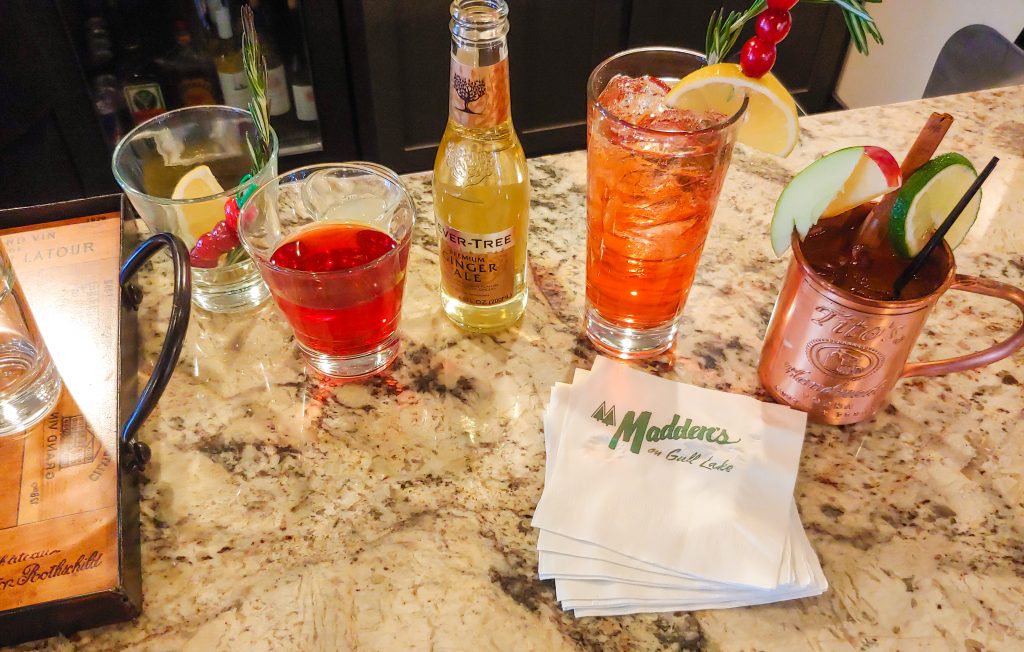 Apple Spiced Mule
Ingredients Needed:
● ½ ounce vodka
● 1 ½ ounce apple cider
● ½ ounce lime juice (fresh squeezed)
● 3oz ginger beer
● Garnish: apple slice and cinnamon stick
In a cocktail shaker filled with ice, pour the vodka, apple cider, and lime juice. Shake Well. Strain into a copper mug filled with fresh ice. Top with ginger beer. Garnish with apple slice and cinnamon stick.
Ginger Cranberry Sparkler
Ingredients needed:
● 2oz vodka
● 4oz cranberry juice
● Ginger ale
● Lemon juice
● Frozen cranberries
In a shaker filled with ice combine vodka, cranberry juice and lemon juice. Pour into a glass and top off with ginger ale. Put frozen cranberries into the drink to garnish and keep cold.