Madden's Murder Mystery Weekend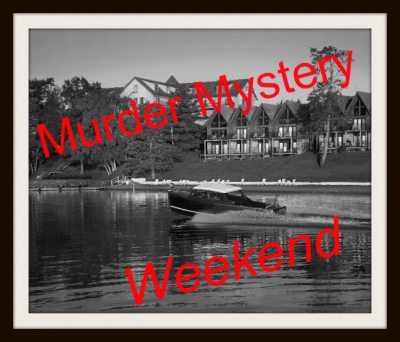 Madden's on Gull Lake is the perfect backdrop for a suspense-filled weekend of murders, treachery and deceit. Mystery lovers beware, the Madden's Murder Mystery weekend will take place September 30 – October 2 so gear up for a thrilling few days.
What is a Murder Mystery Weekend you ask?
Prior to visiting Madden's on Gull Lake, actors are cast and rehearsed as the culprits in a sinister plot. The actors arrive just as other guests do meaning no one can be trusted and anyone could be in on it.
Guests will find themselves in the middle of a live-action adventure, conducting their own investigation into a 21st century homicide case. They will discover and analyze hidden evidence, and interrogate realistic suspects in the form of incognito actors, all while also being treated as a culprit.
Be prepared to laugh out loud but beware as almost anything can happen. Each experience
offers a chilling opportunity for people with a passion for cold blooded murder, slippery red herrings, diabolical clues, and ingenious detective work. This is the perfect time for guests to immerse themselves in an unusual, exhilarating, and spine-tingling adventure! Of course, if you solve it, there's always a prize for the best solution, along with bragging rights.
Called The Masterminds of the genre, by the Los Angeles Times, a Keith & Margo's Murder Mystery Weekend is an interactive experience designed especially for those who love a mystery with a twisted sense of humor.