Madden Family Tradition Continues as Fourth Generation Joins the Fun
Madden's on Gull Lake has always been a family owned and operated resort. It began when the first piece of the resort was purchased in 1936 by Jack and his uncle Tom Madden. Since then, the tradition has continued. Whether you see family members strolling around the resort and mingling with guests or working hard behind the scenes in various roles such as decorating & design, managing lodging, or working in sales, the Madden family tradition persists daily here.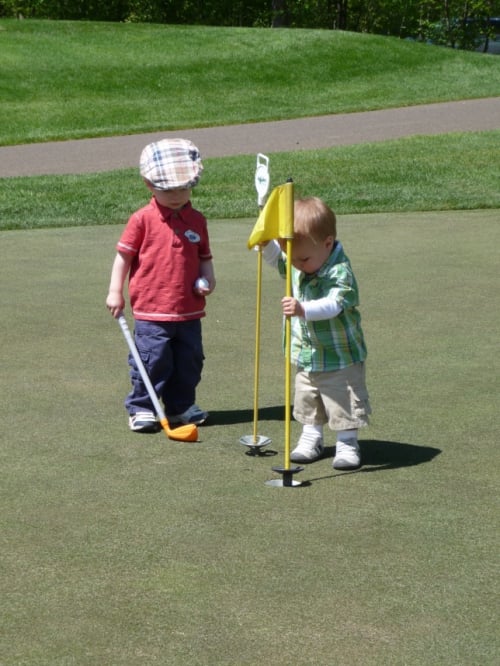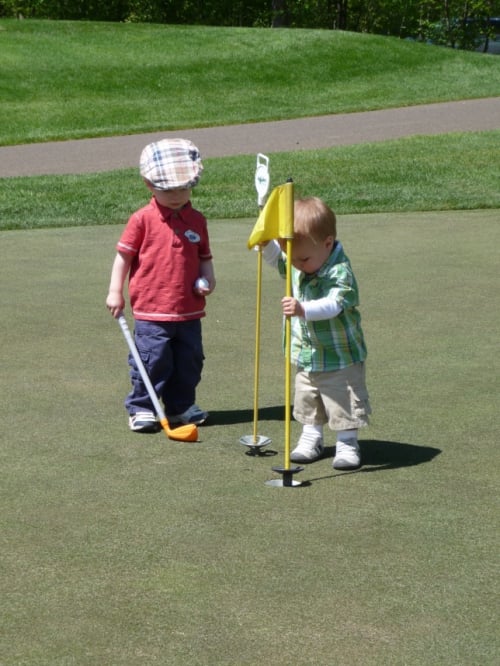 The 4th generation joins the fun at Madden's. Beau Thuringer and Charlie Pieper enjoy a "little" round of golf
Generations of Madden's:
1st generation: Jack Madden & Jim Madden
– – Opened resort with their uncle Tom in 1936
2nd generation: Brian & Deb (Madden) Thuringer
– – Current owners. Brian, President/General Manager
– – Deb, Vice President
3rd generation: Ben & Becky Thuringer and Abbey (Thuringer) & Brad Pieper
– – Ben, Vice President/General Manager of the Lodge
– – Abbey, Vice President
4th generation: Beau Thuringer and Charlie Pieper (pictured above)
Interested in learning more about the Madden family tradition?
The Star Tribune published an article recently.