July 4 Prep at the Bakery
As you can imagine with Fourth of July Weekend just HOURS away, the Madden's Pastry Chef, Amy DeSanto, has been working away with her team in the bakery to ensure there are enough sweet treats to last our guests ALL WEEKEND LONG.
As the entire resort prepares for our most exciting weekend of the year, we stopped by Amy's bakery to check in on them. Lucky for us, they even let us taste test as we discovered a few new fun facts along the way.
In true Madden's tradition, Amy and her team hand roll hundreds of pie shells every season. That's A LOT of time spent rolling but we believe every roll is worth it. We think you will agree as you bite into one of those tasty slices.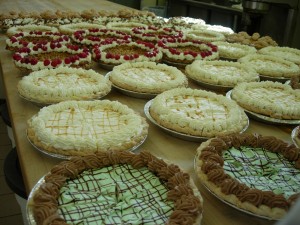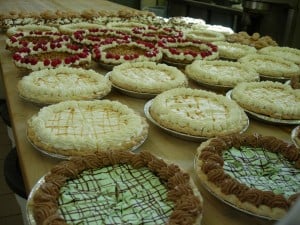 Fresh Fruit Tarts are one of the most popular desserts at Madden's. The fresh fruit and delicious tart crust are a perfect pairing no matter the occasion. The tarts are made several times a week, often 30 at a time!
The dinner rolls at Madden's are made from scratch DAILY. During a typical July week during peak season, Amy and her team will use 400 pounds of flower on bread ALONE!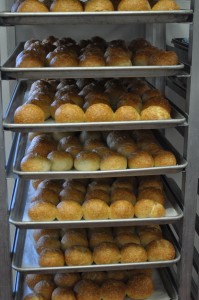 Year-after-year our guests attend the Fourth of July cookout and nearly ALL of them can't stop talking about Amy's delicious sugar cookies. For this cookout alone, Amy and her team roll, cut and drizzle 800 star shaped cooked. Now THAT is what we call a patriotic treat.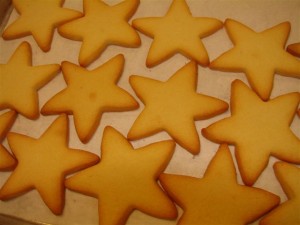 Not only is this weekend a busy one for the bakery, Amy and her team are responsible for supplying the baked goods for our five restaurants and coffee shop, as well as for weddings, banquets, and additional meetings! Now THAT is talent.
From all of us at Madden's, especially those in the bakery, we wish you a safe and wonderful holiday weekend.
Cheers!