Have No Fear, Courses in Good Condition for Golf Season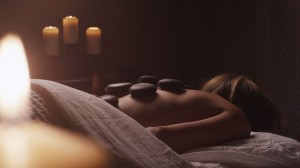 With 40 years in the business you would think one would have experienced most every type of weather pattern, but this past spring goes down as something new. April's blizzards left the greens covered in snow, and left me tossing and turning over the courses.
The concern of a superintendent in an extended winter like this is how well our fall snow mold applications are holding up. We use 3 and 4-way combinations of protectants along with stickers to extend their efficacy. However, the applications ability to protect diminishes toward the end of the "winter" season.
The GOOD NEWS – we have removed snow on three of our more protected greens to see what the turf looks like and what we have seen to this point looks good. Because most of the frost is out we are seeing thawing from both under the snow and above the snow, which should allow for a fairly quick melt given the right stretch of weather.
All our equipment has been refurbished over the winter and the staff is chomping at the bit to get out and prepare the golf course for another great season of golf. In the meantime we have been shoveling a lot of snow and working on our spiritual disciplines of patience and perseverance.
–Scott Hoffmann, Head Golf Superintendent