Food & Wine Weekend 2017
While the end of summer can be a busy time for all of us as we gear up for fall, this August we were able to celebrate our annual Food & Wine Weekend with guests from around the country and an impeccable lineup of well-known chefs and chefs from a selection of our Madden's restaurants in Brainerd, MN.
Guests were greeted with a lakeside Welcome Dinner that included Caribbean fare, specialty cocktails and a rum tasting. The next two days were filled with opportunities for eating, drinking and learning – highlights included:
– Outdoor Vegetable & Fruit Carving Demo with Chef Bob Schuld
– Sauce-ier 101 with Chef Brian "Dutch" Magnuson
– Cocktail Concoctions with Kyle Bergman and Tattersall's Dan Oskey
– Outdoor Spanish Tapas & Wine presented by Chef Mike Rakun and Joe Toohey
– Outdoor Cooking with Cast Irons with Chef Paul Fitzpatrick
– Passion for Pinot with Jeffrey Van Someren of Jackson Family Wines
Other favorites included the Whole Beast Feast – think whole hog, alligator and octopus roasting – and the Sliders & Sides Competition, won by Handsome Hog's Chef Justin Sutherland.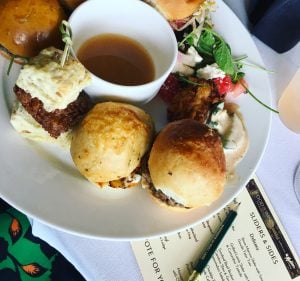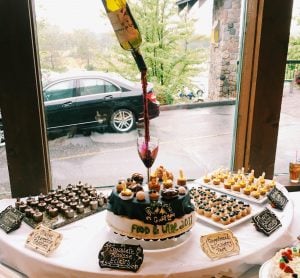 The food & wine event weekend culminated with the much-anticipated Grand Tasting, featuring fare from some of the best food and cocktail purveyors around, and the reveal of Madden's Chef Amy DeSanto's Show Piece cake.
From fresh-baked pizzas, to locally inspired cuisine, you'll find a wealth of distinct dining options from Madden's restaurants in Brainerd, MN.
For more remarkable experiences, discover the most unique Brainerd events right here at Madden's.