Earth Day 2018
Earth Day, April 22nd, began 48 years ago in protest to the negative impacts of years of industrial development.
Today, it is a global event with more than 1 billion people in 192 countries taking part to plant trees, clean up their towns, and pledge their commitment to environmental protection and sustainability.
At Madden's, we celebrate Earth Day every day through our Green Program, which exists to protect our beautiful resort grounds, fresh air, and abundance of clean water that surrounds us.
"The goal of the Green Program is to minimize our property's impact on the environment through resource conservation and best practices," says Kathy Reichenbach, Madden's Green Program Chair, "and Reduce, Reuse, and Recycle, are the cornerstones of the program."
REDUCE
Opportunities abound to reduce our carbon footprint, a priority for us.  Some of our most impactful measures include:
Turning off lights, air conditioning, and heat when a room is not in use- or as we like to say, "When Not In Use, Cut the Juice."
Implementing a guest room linen and towel changing program
Using energy efficient faucet aerators, air conditioning units, and water softeners
Replacing spent bulbs with LED bulbs
Managing turf grass on our golf course with the Greenway method, which uses fewer inputs of fertilizers and pesticides
Increasing naturalized areas on Pine Beach East where the fescues grow naturally and are not mowed or fertilized and receive minimal irrigation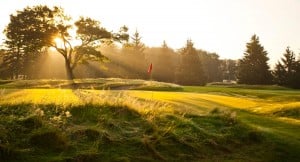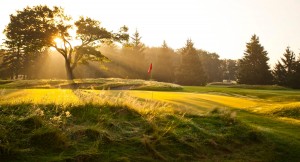 Installing an Ozone system at our laundry facility, resulting in reduced drying times and less energy to cool the facility
Growing our own herbs and vegetables in our on-property chef's garden
Sourcing food and wine from local and sustainable distributors
Using reusable drinkware and dinnerware at our outdoor dining areas and function spaces
REUSE
Before an item makes it to the garbage or recycling bin, we pause to consider if its use has been exhausted or if someone else may benefit by extending its life.  We donate:
Guest room amenities (soap, shampoos) to local charities
Mattresses and furniture to local Habitat for Humanity and Bridges of Hope, serving families in transition
RECYCLE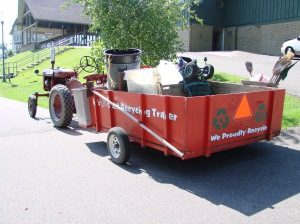 Our guests appreciate the opportunity to participate on our recycling program by placing their guest room recyclables in labeled bags.
We're so devoted to our recycling program that we have a full-time employee who picks up and transfers all of the recyclables throughout the property, up to 45 tons each season!
Items we recycle include:
Cardboard boxes
Paper/magazines/newspapers/office waste
Plastics
Steel & aluminum
Glass
Partnerships & Awards
Madden's Green Program has earned the following recognition:
Winner of Explore MN Office of Tourism's Sustainable Tourism Award
Winner of Golf Digest Green Star Award
Listed under environmentallyfriendlyhotels.com
"The success of our program is a result of our staff and guests, alike, who appreciate being involved with an organization committed to sustainability," says Reichenbach.  "We strive to be responsible stewards and everyone wants to do their part."