Annual Parent/Child Golf Tournament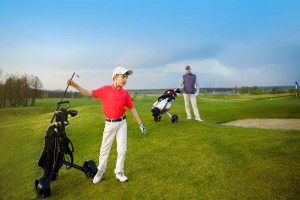 The 11th annual memorial weekend parent child tournament is this Saturday, May 27th.
This is truly our big golf event of the year. it encompasses everything that Maddens stands for…Family.
There's something about looking out over the deck of the historic Pine Beach East course seeing all of the generations that makes one swell up inside. You know this game is good.
Some will go out to compete. Others simply to have an enjoyable round with their parent or child.  Everyone receives an epic Tee gift and a chance to compete for a HUMONGOUS Crystal Trophy.  Division winners are awarded the grand prize – 2018 memorial weekend package or season membership, their choice $1000 value.
Everyone 12 years of age and under will be recognized.
Last year we added a mite flight 9-hole division for kids 12 and under to be able to play with a parent!
The spread of hors d'oeuvres following play we've been told is nicer than most private clubs
I hope you'll join us this year. Start your tradition!
-Glenn Hagberg, Head PGA Golf Pro at Madden's on Gull Lake