A Fall Break Tradition of Madden's Resort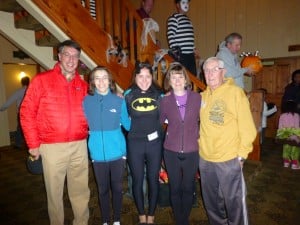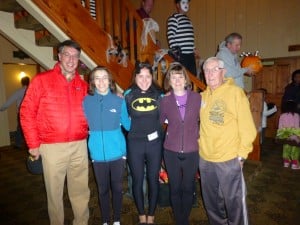 Nancy Bollweg's parents honeymooned at Madden's Resort on Gull Lake in 1951.
In 1977, Nancy herself first visited the majestic Brainerd, Minnesota property as a seventh grader.Fast-forrward to 1998 where Nancy first brought her family to Madden's to enjoy Memorial Day Weekend. This was the beginning of a wonderful relationship between the Bollweg family and the lakeside resort. Soon Nancy and her family were visiting Madden's every year for Memorial Day Weekend, playing, laughing, eating and relaxing. Before they knew it, they wanted more time on the Pine Beach Peninsula.
After a bit of research, Nancy discovered that up to two kids stay FREE at Madden's at what was then called "MEA Weekend." This was the perfect timing for a second visit as school was out and better yet, her daughter could bring a friend to share in the fun! So ever year since then, twice a year, the Bollwegs ventured to Madden's to soak in the crisp Gull Lake air.
That brings us today, where the Bollwegs and their long-time travel sidekick will begin their journey to Madden's for what is today known as "Fall School Break." This year is surely a special one — Nancy's daughter is a senior in High School and will attend college next fall. Although this may be the final year that Nancy goes to enjoy this long weekend with her family, she looks forward to creating new traditions as they start this new chapter.
Nancy — may we recommend our annual Food & Wine Weekend? ?
We'd like to thank Nancy and her entire family for sharing their story in a recent article that ran in the Pioneer Press.
-The Madden's on Gull Lake team