A CLASSIC Minnesota Golf Experience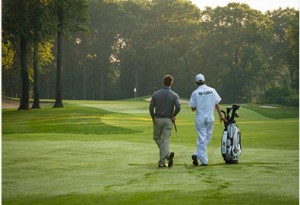 It's an exciting time.
The Classic at Maddens opens Friday, April 28, 2017. My favorite day of the entire year! The Classic is typically the last to open and the first to close in Minnesota. I'm often asked why?
The other night I watched the playoff game between the Wild and Blues. The tag line for this year's playoffs is "we are committed". Interesting. No matter the ups and downs of the season, media hype, the Minnesota Wild have one clear message "we are committed"
The original vision of The Classic at Madden's was simple – "To be the best in Minnesota." We wanted to have the best layout, service, and conditions. A key component was focusing on the ideal period of time to play golf in Minnesota. That eliminated the early and late season when the grass is dormant and the experience would be "discounted." We have remained true to the original vision.
The result, The Classic at Maddens having the distinction of "America's top 100 greatest public golf courses" and 1 of 24 5-star golf courses. The only course in Minnesota to have achieved both honors. That doesn't happen without firm commitment to the vision.
Our team is challenged daily with this goal– providing a consistent top notch experience no matter the time of day or year. Being the friendly and upbeat, greeting in the parking, shop looking tip top, Driving Range pristine, and course meticulously manicured.
Come play The Classic at Madden's opening weekend. It might be the only course in the United States other than Augusta without a ball mark or divot.
Why are we the last course to open in Minnesota? "We are committed."
-Glenn Hagberg, PGA Golf Pro at Madden's on Gull Lake