5 Reasons to Host an Offsite Meeting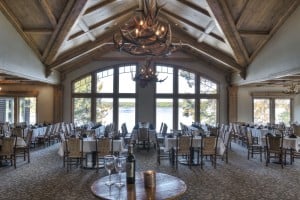 During the hustle and bustle of the workweek, it can be hard to make time for an off-site meeting. However, there are many benefits to getting out of the office for your next big meeting – we've captured our top 5 here:
BREAK ROUTINES – offsite meetings shake up the everyday routine, allowing employees to feel more stimulated by their surroundings
BOOST CREATIVITY – a new meeting setting inspires creativity, allows ideas to flow more easily, and reveals previously elusive solutions
TEAM BUILDING – offsite meetings give opportunity for in-person communication that otherwise might have been discussed via phone or email. Employees get to know one another, which allows them to work more cohesively as a team
LESS DISTRACTION – getting away from your desk means getting away from constant emails and phone calls. At offsite meetings, employees are entirely immersed in the topic at hand and are able to give it 100% attention
RAISE MORALE – yes, the main objective of an offsite meeting is to get work done, but there's no denying there's fun involved as well. Outings help foster camaraderie
Feeling inspired? Madden's Resort has 42,000 square feet of meeting space and 1,000 acres of break out space! Madden's has received awards for "Best Renovation" and "Best Team-Building Activity/Facilitator/Organizer" from Minnesota Meetings and Events Magazine.
For more information on meeting space or to plan your next meeting, call 800-247-1040 or email meet@maddens.com.