4th of July Safety Tips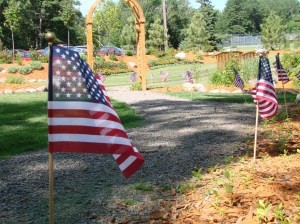 Plain and simple, America loves her birthday. Annually on July 4, the country is swathed in red, white, and blue. The night skies light up with multi-colored, spectacular fireworks and barbecues, bonfires, and other celebrations accompanied by friends and family abound. What's not to love?
As you and millions of other Americans partake in Independence Day festivities, here are a few tips to keep in mind to ensure that your 4th is as safe and fun-filled as can be.
While red certainly is one of our national colors, it doesn't look quite as good on our skin as it does on the flag. Prevent sunburn from outdoor activities by wearing sunscreen of at least S.P.F 15 (even if it's cloudy) and wearing a hat with a wide brim to protect the face, ears, and neck. From 10 a.m.-4 p.m., UV rays are the strongest and most damaging so be especially careful during those times!
Fireworks and the 4th of July come hand in hand, so make sure to follow all firework safety rules to prevent any injures. Keeping a hose or bucket of water handy in handy in case of emergency
is a great rule to keep in mind, and don't forget to douse the firework with plenty of water after it has completed burning to prevent any trash fires. A full list of safe ways to use fireworks can be found at the National Firework Safety Council.
If you're on the water either swimming or boating, wear a lifejacket! Even if you know how to swim, it's always better to be safe than sorry.
If all else fails, leave the planning to us! Madden's on Gull Lake is the perfect place to celebrate safely and in style. Beach parties, happy hour cocktail cruises, cookouts and fireworks will be taken care of for you.