Celebrating 20 Years: Three Cheers for The Classic!
The Classic at Madden's is celebrating its 20th Anniversary in 2017. We opened the 18-hole golf course in 1997 with the simple goal of being the very best in Minnesota.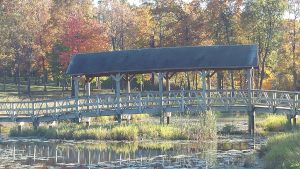 Designed by course architect Scott Hoffmann, the true championship course has been awarded Golf Digest's "America's top 100 Greatest Public Golf Courses" and five-star course rating – making it the only course in Minnesota to have achieved both honors.
The Classic by the numbers:
360,000 golfers since 1997
131 recorded hole-in-ones
Hole #12 listed at the third most hole-in-ones recorded in Minnesota by Star Tribune in 2015
4 State Championship Tournaments
Course record of -63 set in 2010 by Josh Parsons
This year, we closed the course with a grand celebration of the 20th season, including bag pipers, musicians and a great day of golf.  Scott Hoffman, Brian Thuringer and John Harris, three of the five committee members, were reunited to share their memories of building the course.  From narrowly avoiding spending the night in jail to John Harris ending the discussion of leaving the trees on the corner of hole #4 by hitting a high fade, high draw, and high straight over the corner and into the center of the fairway, the story of The Classic at Madden's is one of the most unique in all of Minnesota golf.
Until next year!
-The Madden's Team