Meet Madden's Culinary Team
Bob Schuld, Madden's Executive Chef

Bob Schuld is a University of Wisconsin/Stout graduate with a degree in Hotel & Restaurant Management.
Bob's career began at St. Mary Lodge, St. Mary, MT.  From there, he went on to Loews Ventana Canyon Resort, Tucson, AZ as chef tourant, sous chef at Restaurant Brandegg, Grindewald, Switzerland, restaurant manager at Pier 1, Fort Myers Beach, FL and Northstar at Tahoe and chef at Gast House Aspte, Grindewald, Switzerland.
Bob began his career at Madden's in 1986.
---
Amy DeSanto, Madden's Pastry Chef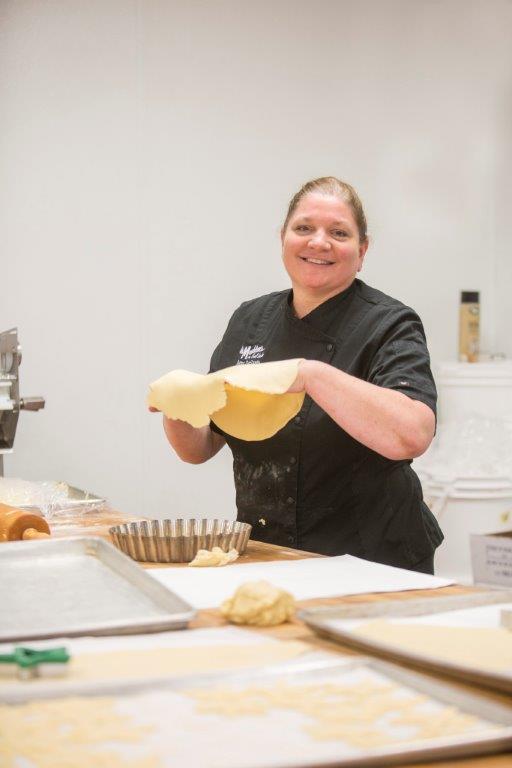 Amy DeSanto is a graduate of the California Culinary Academy in San Francisco.  She interned in her home state of Colorado at the Cheyenne Mountain Conference Resort in Colorado Springs.
She started her career with the Hyatt Regency, La Jolla, CA before transferring to Minneapolis.  During that time, she traveled to other Hyatt Hotels working in various departments.  After leaving the Hyatt Corporation, Amy worked at Majestic Oaks Golf Club in Ham Lake, MN where she honed her wedding cake skills.  For several winter seasons, she worked in the Big Sky Resort convention kitchen in Big Sky, MT.
She continues her pastry education whenever possible and keeps current on new trends and techniques.  Amy joined Madden's in 1995.
---
Darrell Lorenz, The Classic Grill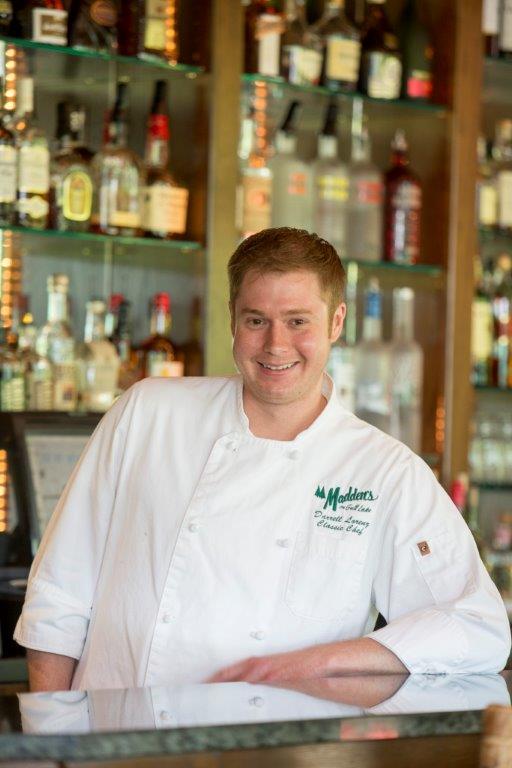 Darrell grew up on a dairy farm in Little Falls, MN.  As a boy, he was inspired by the garden he grew and the animals he tended to.  Fascinated with the food he grew, he wanted more and decided to take the step from growing to cooking.
While in high school, he worked under a Culinary Institute of America trained chef for four years at Jason's Restaurant & Catering.  Pursuing further education, he attended Le Cordon Bleu in Mendota Heights.  Graduating in 2004 with a 3.25 GPA, he was sous chef of Lancer Catering working banquets and weddings.
In an effort to escape the hustle and bustle of the big city, he moved to Brainerd.  Darrell's experience includes Prairie Bay under Chef Mat Annand and fine dining cuisine in Avon, CO at Beano's Cabin as a Jr. Sous Chef.
With many years of culinary experience and the understanding of farm to table cooking, we are proud to have him in Madden's culinary family.  Darrell enjoys fishing, catering and creating fresh cuisine.
---
Zane Scheffer, Mission Point Executive Chef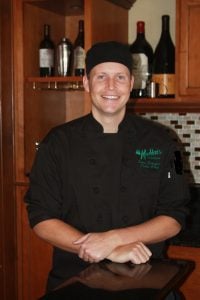 Zane, Pretoria, South Africa, began his culinary journey in 2008 in England as Salad/Dessert/Hot apps Chef at the Belvedere Arms and at Bathamptom Mill.  Two years later, he returned to South Africa as Saute Chef at Traanskaroo, then as Chef de Partie/Sous Chef at Fynbos Gourmet.
In 2013, Zane was given the opportunity to work in America to further his knowledge and skills.  Zane has been Chef de Partie at St. Andrews Country Club, Boca Raton, FL, Grill Chef at Theodore's,  Medora, ND and  Grill Chef at Rancho de los Caballeros, Wickenburg, AZ.
Zane joined Madden's in 2016 as Saute Chef at The Restaurant at Madden Inn.  The following year, he worked under Banquet Chef Brian Magnuson and in 2018, Zane has taken on the role of Executive Chef at the newly launched Mission Point Restaurant.