WINTER SPECIALS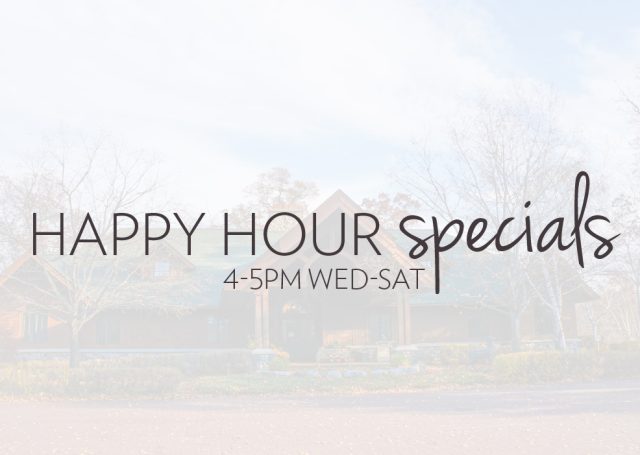 Happy Hour Specials
Drink Specials
$6 Flavored Grey Goose Martinis (changes weekly)
$5 Tap Beers
Beers, Bourbon & Boards
$5 tap beers, $8 bourbon cocktail flights, $10 appetizer boards
Dec 6-9: Coconut Shrimp & plum sauce, Rueben egg rolls & thousand island
Wings & Whiskey Flights $11
3 flavors of wings (6 pc), 3 flavors whiskey
+ get $2 off a full size whiskey from the flight
Walleye Fingers & Wine Flights $11
3 wines & hand breaded walleye fingers (3 pc)
+ get $2 off a glass of wine from the flight
Chef's Macaroni & Cheese
Dec 6-9: Brie Cheddar Mac N Cheese
Rosemary roasted chicken, brie, cheddar
Check back for a new special each week!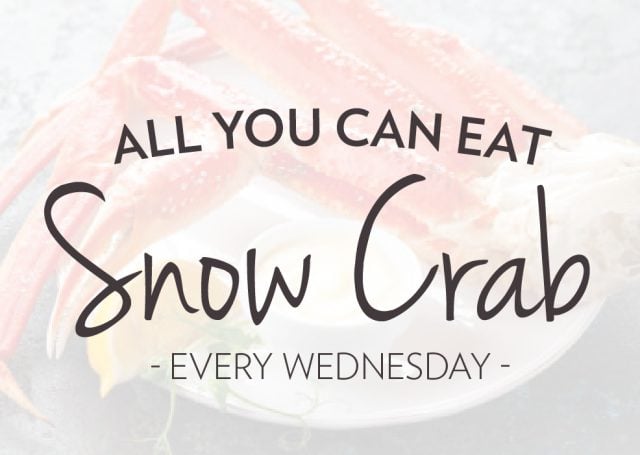 All You Can Eat Snow Crab Wednesdays
All you can eat snow crab clusters, served with chef's soup or classic salad, roasted garlic chive mashed potatoes, chef's vegetable, lemons, and drawn butter.
$65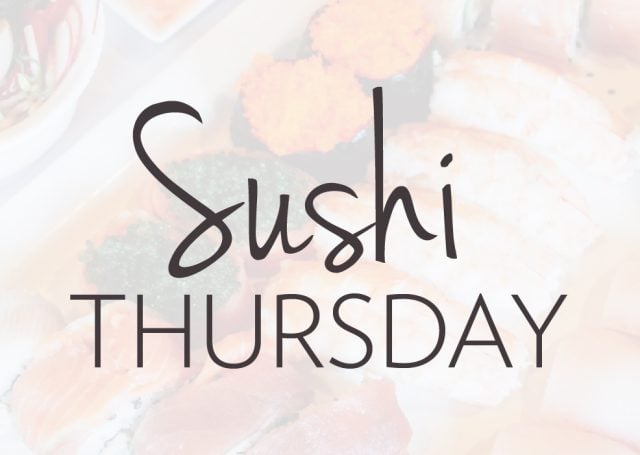 Sushi Thursday
December 7
Pork Belly Ramen Starter
Pork potstickers
Ahi tuna nigiri
Octopus egg roll
Dragon Roll
Inside: unagi, tempura shrimp, cucumber
Outside: avocado, masago, sesame seeds, spicy mayo, eel sauce
Smoked Salmon Cream Cheese Crunch Roll
Inside: cream cheese, cold smoked salmon, asparagus, scallion
Outside: toasted panko, sesame seeds
Sushi for 1 $30 | Sushi for 2 $55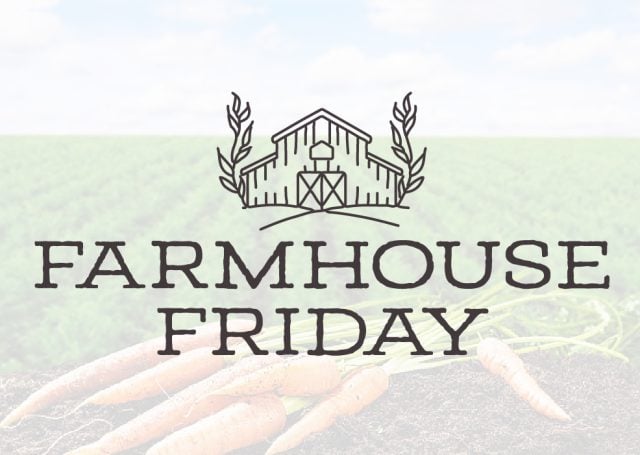 Farmhouse Friday
Comforting simple down home entrees made with care & flavors to take you back to the farm
December 8
Stuffed Pork Chop | $23
Filled with sausage, apple, swiss cheese, potato pancakes, sour cream
+ 20% off wine bottle purchases
Check back for a new special each week!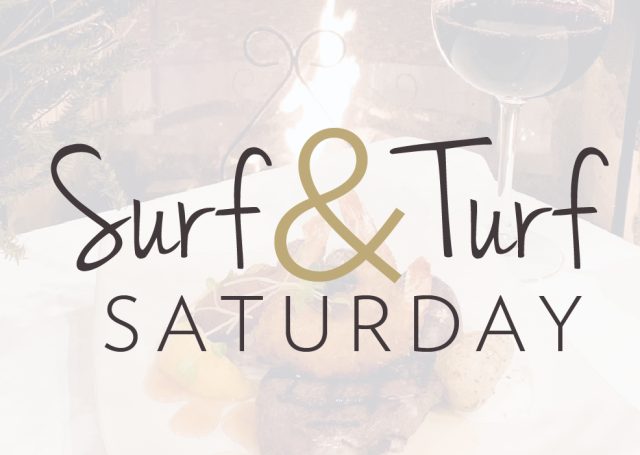 Surf & Turf Saturday
Hanger Steak & 3 Coconut Shrimp $28
Hanger Steak & 3 oz Lobster Tail $30
Includes classic salad or chef's soup, choice of side
$7 Jameson Orange Mule
$28-30
Meet the Chef
Chef Darrell Lorenz grew up on a dairy farm in Little Falls, MN. As a boy, he was inspired by the garden he grew & the animals he tended to. He wanted more & decided to take the step from growing to cooking.
While in high school, he worked under a Culinary Institute of America trained chef for four years at Jason's Restaurant & Catering. Pursuing further education, he attended Le Cordon Bleu in Mendota Heights. After graduating in 2004, he was sous chef of Lancer Catering working banquets & weddings.
Escaping the traffic & congestion of the Twin Cities, he moved to Brainerd. Darrell's experience includes Prairie Bay under Chef Mat Annand & fine dining cuisine in Avon, CO at Beano's Cabin as Jr. Sous Chef.
With many years of culinary experience and the understanding of farm to table cooking, we are proud to have him in the Madden's culinary family. Darrell enjoys fishing, catering, and creating fresh cuisine.
We are happy to announce Darrell's culinary career is growing as well. Chef Darrell currently oversees Fairway's Restaurant & The Classic Grill. Menus at both locations are sure to please.
Save

Request More Information
Get all the information you need to plan your visit to Madden's.
Submit a Request