Fall Junior Golf League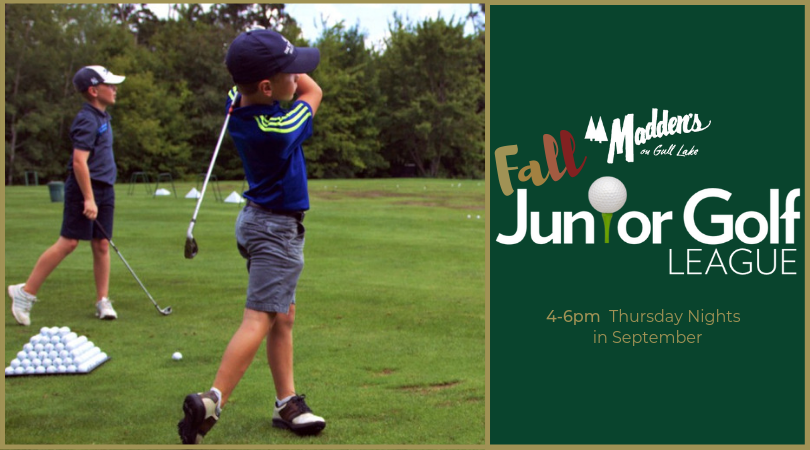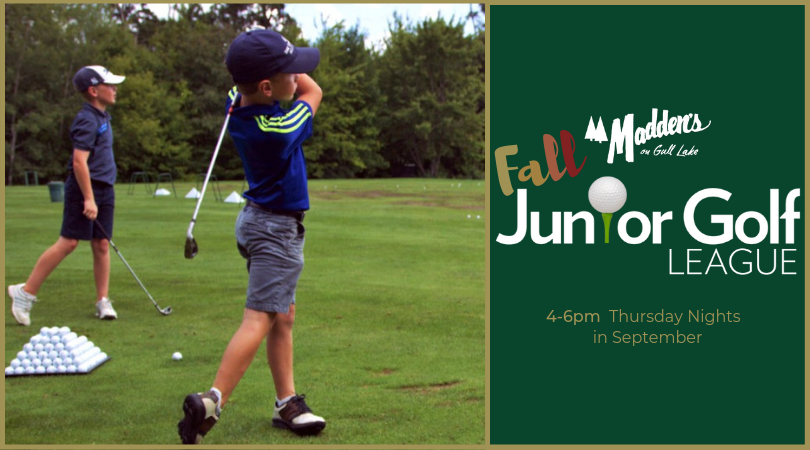 Madden's is offering a 4 week Fall Junior League program which will include supervised practice/instruction followed by playing a 9 hole competition rotating between Madden's Pine Beach West, Social 9, and Pine Beach East Golf Courses. Recommended for kids ages 3rd grade and up who are able to play a full 9 holes. League includes 4 weeks of instruction and 9 hole competition.
Every Thursday from 4-6pm, September 5-26
Cost: $80 (Youth On Course Member:$60, Madden's Golf Members $40)
Register with Bennett Smed bsmed@maddens.com or call 218-855-5976
---
Summer Junior Golf League
What: Designed after the national PGA Jr League program, Area Junior Golf League is an entry level introduction to competitive Jr Golf.  Area Junior Golf League is a team format similar to T-Ball designed for ages 7-13. Teams will be made up of 8-12 juniors that will have 1 practice and 1 match each week for 5 weeks. The matches are modeled after the Ryder Cup with 2 golfers from each team playing a fun but competitive Scramble format against 2 players from another team.
To receive more information for 2020, call (218) 855-5976 or email Bennett Smed at bsmed@maddens.com
2019 Results